Kenrick King
January 27, 1950 -
April 3, 2013
Kenrick's Obituary
Kenrick King, 63 a resident of South Florida for the past 29 years, passed away April 3, 2013. He is survived by his wife Beverley King, daughter, Lisa King, his brothers and sisters; Winston, Bunny, Dawn, Wendy, and Jenny, his sister in laws, Doreen, Vaunette, and Lorraine, his brother in laws; Wayne, Phillip, and Randy, and his nieces and nephews. He was preceded in death by his parents, Henry and Irene King.
Add or view memories
Memories of Kenrick
Beverley King
Dec 3, 2013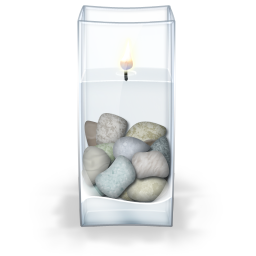 Eight months ago Ken you physically left home to prepare another home for us. I know you did and I cannot wait to see it. Ken, remembering you is easy, very easy, I do it every single day. Buth there is an ache in my heart that will never go away until I see your face again. You are my life and I will always love you Hon.

Yours forever,
B
Rhonda
Nov 29, 2013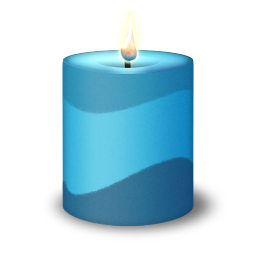 Hey mi uncle hru (meaning how are you lol), I'm a day late but Happy Thanksgiving!!!! I tink abt u all da time, I also sit and ask da question why, but I knw I shouldn't questions gods decision. I sit and remember u giving me the thumbs up in da hospital and cry (like I'm doing right now...yeah I'm knw I'm a punk lol but I just miss u). Well I'm not stayin long, I was just passin by to say hi, say hi to Mama and Aunt Joyce for me. I miss u all.. Anyway lata mi uncle from ur favourite niece Rhonda (I knw I want tell anyone dat I was ur favourite wink* wink* lol) x x x

Beverley King
Nov 28, 2013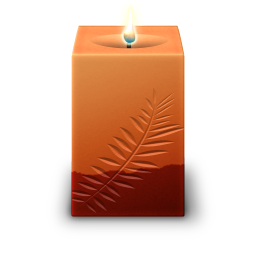 HAPPY THANKSGIVING MY LOVE!!!
B King
Nov 24, 2013
Ken, Ken, Ken I love you so much.

B
bking
Nov 15, 2013
I miss you so much Ken. I know I will see you again. I miss you, I miss you, I miss you.
BKing
Nov 6, 2013
YOU ARE MY WORLD KEN KING!!!!
Bev King
Nov 3, 2013
KEN, SEVEN MONTHS have gone by, and we are still asking why? Why did you have to leave us so soon. You were our rock, the glue that held us together. You were my best friend, my soul mate, my life, my everything.
You are in our hearts and our thoughts every day and we will not have it any other way.

Love you eternally - and our love will never die.
B
Bev King
Oct 23, 2013
KEN, you are always on my mind. Life is not the same and will never be the same. You left a hole in my heart that will never ever be healed. I am just lost without you Ken.

Love you!
Bev
Beverley
Oct 18, 2013

Thanks for the memories Ken, especially today. We know you are protecting us.
Bev
Bev
Oct 10, 2013
I am hurting so much Ken.

B
Beverley
Oct 3, 2013
KEN, I MISS YOU EVERY DAY.
Bev
Oct 3, 2013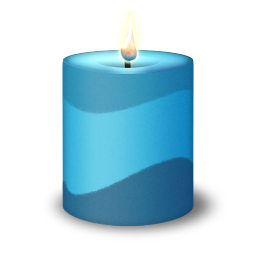 Six Months! Six Months without you!
It broke my heart to lose you Ken, believe me, you did not go alone, part of me went with you the day God called you home.

Nights are lonely days are so sad, I just keep thinking about the LOVE that we had. I am dying inside and nobody know it but you. I know you are with me and just knowing that gives me great comfort and peace.

I will always love you Ken.
Bev
Vaunette
Sep 16, 2013

Ken, today you are on my mind. As I remember the laughs we had at the last holiday get together. You always made me laugh. I know we can never have those good times again, at least not on this earth. You will always be forever in my heart. I am glad we were able to share good times and great laughter and you wouldn't want us to continue weeping. It's hard, but Beverley and Lisa are getting better a little every day.
Love you and miss you terribly.
Beverley
Sep 12, 2013
I can tell you have not left us Ken, you are with us everyday and we can feel it. I will always LOVE you FOREVER!
Bev
Sep 4, 2013
I just MISS you Babe, miss you a whole lot!!
Beverley
Sep 3, 2013
FIVE Months without you and we are still lost! We are lonely Ken and want you back so badly. We feel you with us all the time, it just does not seem real that you are not here with us.

Forever in our hearts,
Bev and Lisa
Bev King
Aug 19, 2013
Ken, we had a Mass on Saturday in your honor at John and Annie's church. It was beautiful.

We all Miss You Very Very Much.

Love always
Bev

Rhonda
Aug 10, 2013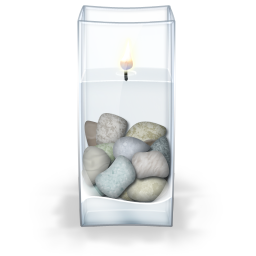 Hi uncle Ken I'm just passing by to see how are tings popping up dere, well life down here suck sometimes but hey it's all good.. I just tink of u and seeing ur smiling face just pulls me through, anyway ur truly missed by me :-) Forget about everyone else lol.... Love u always ur niece Rhonda from London x x
Colleen
Aug 10, 2013

Hey Uncle Ken, there's never a day that goes by that your not thought of. The strength that I have is owed to you and God. No man can ever be the man you were and still are, and for this I set my standards high. Love and miss you glassco.
Bev King
Aug 2, 2013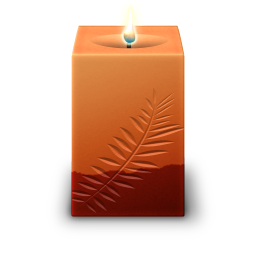 Ken, my only true love - you will NEVER be forgotten; for though we are apart, you are always and forever ALIVE within my heart.

My love for you will NEVER die.
Yours always
B
Bev King
Aug 1, 2013

Ken, I can't believe this weekend will be FOUR months. There is no mountain I wouldn't climb, no treasure I couldn't find for you. You're the cover when I am cold, the only one to have and to hold. For you I would do anything. I am so lost without you Ken, but deep down inside I know you are going to make Lisa and me strong. We know you will.

I WILL ALWAYS LOVE YOU!
Bev
Beverley King
Jul 25, 2013
MISSING YOU!!!

Bev
Beverley King
Jul 15, 2013

HAPPY ANNIVERSARY KEN!!
Ken, if tears could build a stairway and memories a lane; I'd walk right up to HEAVEN and bring you home to me again.

You gave me 41 years of the most beautiful loved years of my life and I will cherish and hold those years in my heart forever until we meet again.

Missing you more and more each day. Happy Anniversary Love.

Forever Yours
Bev
Beverley King
Jul 3, 2013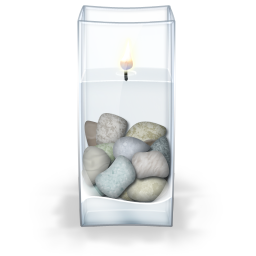 Three Months!!
Ken you left us three months ago and life has not been the same. Our hearts still ache and I know I will forever be in pain until I see you again.

You began the journey and I know you are paving the way for me. You will never ever be forgotten Ken.

My whole world ending on April 3, 2013.

Love you with all my heart and soul.

Bev

Lisa King
Jun 16, 2013

HAPPY FATHER'S DAY!! LOVE YOU DADDY.

LISA
Lisa
Jun 13, 2013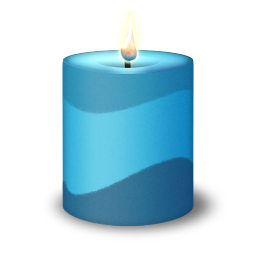 Two months today that we last saw your beautiful face Ken. We are still in shock. You are in our hearts and Mummy and I will never ever forget you Daddy. You were the BEST Dad ever. Mummy cries for you every night.

Happy Father's Day Dad.

Lisa and Mummy
Beverley
Jun 3, 2013

Today you have been gone from us for two months and the pain is not getting any better. There is a hole in Lisa and my heart and we just don't know how to mend it. You are forever in our hearts and we miss you dearly everyday.

Bev and Lisa
Beverley
May 3, 2013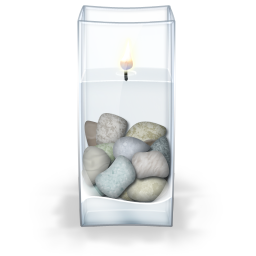 Hi Babe, today is one month since you went home. It has not gotten any better, Lisa and I are still hurting. We are trying hard to pick up the pieces, but it is not easy. I know you are telling us to move on with our lives, but we find it difficult to do that. You were our life - our world and we are struggling without you. We miss your gentleless, quiet demeanor and your "stupid" jokes! We are coming to talk to you today at the cemetary.

WE LOVE YOU! LOVE YOU VERY MUCH!
Bev and Lisa
Bev
Apr 22, 2013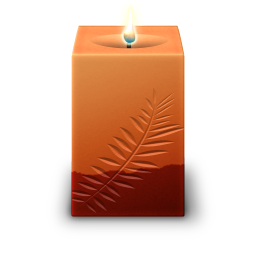 Ken you were the BEST husband and father anyone could ever have. You gave us everything we wanted especially LOVE, I am going to miss and want you forever, but I do know that we will meet again. We had the best 41 years together and nothing will ever replace the fantastic memories I have. GONE BUT NEVER FORGOTTEN.

Love you Always
Bev
Dellon
Apr 18, 2013
Uncle i love you so much,i remember you holding my daughter when she was just 1 year old
John Krane
Apr 16, 2013
Beverley, I wanted to let you know that my prayers are with you and your family.
Bev
Apr 16, 2013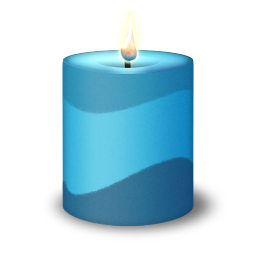 I just LOVE you so much...Never leave me Ken.
Colleen Davis & Family
Apr 12, 2013
Uncle Ken, It hasn't been easy dealing with the fact that your body is no longer here, but it's very comforting to know your soul is at peace. It was a long journey for you until Aunty Bev and Lisa brought you home, but little did we know, your journey didn't end there. Your new journey begins with our "heavenly father" so there are more great times to be had. Continue to watch over Aunty Bev and Lisa from up there...because you know the rest of us have their backs down here. Love you always!
Angela Williams
Apr 9, 2013
Beverly, Lisa and family,

What does one say to someone who is hurting? We will never understand your pain, Ken was your life, your soul mate, your joy and your everything.

Think of the good times, the laughter, the funny things you did together, the Christmases and the holidays, the JOY you brought each other, and remember that just as you have an earthly father who loves you and looks out for you, you have an Heavenly Father who loves you even more. He promised to be a father to the fatherless, a defender to the widows. He will be your strength, your refuge, your hope for tomorrow. God will never leave you.

For the times of fellowship that we as a family shared when I lived near Pops, Ken demonstrated a humble, quiet, intelligent, and fun-going personality.

My prayers are that God will bless you and Lisa and give you peace beyond your understanding. In your weakness He will be your strength. Always know that you will be in our prayers. I promise you that.

May Ken's soul rest in peace.

Angela and Errol Williams
Gerald Shirland
Apr 9, 2013
Ken, my brother and best friend. It's going to be hard for me to come to terms with the fact that the next time we see each other it will be somewhere in Heaven and i know that will be a joyous reunion.
I know for sure that you will be watching over Beverly and Lisa and the rest of your family and friends.
It's so hard for me to accept your passing. I am trying so hard to deal with the guilt because i should have made the trip to see you even though it was hard for you to let me see you in your time of sickness.
On April 3rd God called you to let you know that your new home is ready..Now you can walk and talk with God without a worry or care. I know where you are ,their is peace, joy, and happiness....no pain, no heartache, no strife and discontent .
I know our Heavenly Father greeted you with open arms.
Ken on earth you were a saint. Such a good heart and disposition and always willing to lend a hand to anyone who needed help.
I have such good memories of us hanging out together , going the dolphins game ..
I am going to miss you so much my Brother
Beverly and Lisa and the rest of the family, you are in our prayers
With Love
Gerald and Brenda Shirland and the rest of the family
Photos & Videos of Kenrick
Videos
Loading...
Photos
Loading...
Healing Registry
Services & Events
Visitation

Saturday, Apr 13, 2013

10:00 AM - 12:00 PM

Fred Hunter's University Drive Home
2401 South University Drive
Davie, Florida



Map & Driving Directions
Service

Saturday, Apr 13, 2013

12:00 PM

Fred Hunter's University Drive Home
2401 South University Drive
Davie, Florida



Map & Driving Directions
Subscribe to updates
To receive email notifications when a new memory or photo is added to Kenrick's online obituary, please enter your information below.
Kenrick's Monument
Loading...
Services & Events
Visitation
Fred Hunter's University Drive Home
April 13, 2013, 10:00 AM - 12:00 PM
Service
Fred Hunter's University Drive Home
April 13, 2013, 12:00 PM
+