John Alan Smith Jr
January 2, 1956 -
April 15, 2013
John's Obituary
John Alan Smith, Jr; 57, of Davie, Florida passed away suddenly at this home on Monday, April 15, 2013. His death was preceded by that of his father, John Alan Smith, just ten days earlier.

John was born in San Antonio, Texas on January 2nd, 1956, the first son of John Alan and Mable (Howard) Smith, Sr.

John was an educated, professional man who earned credentials as Certified Public Accountant and Accredited Business Valuation.

John was an outdoors man who loved to spend time on his boat, skiing and various other activities with his wonderful family.

He and his wife Donna created the John A. Smith, P.A. firm which served the South Florida community with bookkeeping, income taxes and Business Valuation Services. A veteran, John served his country in the US Army.

John is survived by his beloved mother, Mable (Howard) Smith, as well as wife Donna (Bull) Smith, his loving children, Lauryn and Alex Smith, and siblings Lisa and Curt.

A Memorial Service and Celebration of John's Life will be held on Saturday, April 27th from 2 pm to 4 pm at Fred Hunters University Drive Funeral Home, 2401 University Drive South in Davie. 33324.

In lieu of flowers, memorial contributions in John's memory may be made to: National Alliance on Mental Illness (NAMI) or Alcoholics Anonymous.

Add or view memories
Memories of John
Del Tiegs
Apr 17, 2015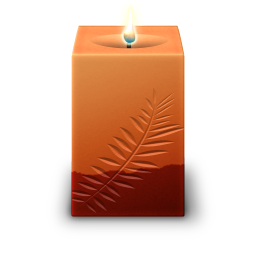 Dear Donna,
I remember all those times in the Keys Lobstering. I just heard about Buck and his Dad, so sorry. Marly and my prayers for you all. Hope if you get up to Stuart you will look us up. Love Del
Christie
Jun 2, 2013

Donna,
I am so sorry to hear about John's passing. Please know we are praying for you, your children, John and his family. My family is here for your family.
Love,
Christie Blanchard
Nancy Albright
Apr 30, 2013
John was one of my best nutrition clients and then he turned into my savior accountant after my husband Mike passed in 2006. Even though I moved away from South Florida, this sweet man saw me through some tough times in the last 5 years. My physical self could not be at his memorial service due to an acute health problem but my spirit was definitiely there. Our loved ones remain with us, just in a different way. Donna, Lauryn & Alex you now have a powerful protector on the other side! I pray that can give you some comfort during the months and years ahead.
"While we are mourning the loss of our friend, others are rejoicing to meet him behind the veil" - John Taylor
Joanne and Richard Peisel
Apr 27, 2013
John, we knew you as a Brother-In-Law, Family Man, Friend, and our CPA. We will truly miss you. Our thoughts and prayers are with all whose lives you touched. May you now Rest in Peace.
Bert Love, NetLeader
Apr 25, 2013
John was a good friend. It was always a pleasure to speak with him, especially about his many adventures. The last time I saw him he said he was planning to go scuba diving. John, I hope you catch the biggest and best lobsters there are. You will be missed.
Kevin Lilly, ASA
Apr 24, 2013
I was shocked and saddened to hear this news of John's passing. I was honored to serve with John on the board of our American Society of Appraisers (ASA) South Florida chapter and will miss the many conversations we had about his family, sports and baseball games with his son. Your father was well respected in our group and he will be missed by more people than you may know.
My thoughts and prayers are with him and your family.

Lauryn
Apr 24, 2013
Daddy,

I know we had a rough time these past few years because of you addiction but I never stopped loving you or praying you would be cured. You had a magnetic energy that pulled people to your friendly personality. You and mom made sure that Alex and I had everything we ever needed or wanted as we were growing up and I believe I had a charmed childhood. I'll never forget our yearly family trips to Utah and Disney. I miss you dare devil buddy! Love you Daddy!


Mike Pratt ASA
Apr 24, 2013
All of us at thte ASA mourn you and the great loss you are to your family, friends and assocoites John. All at the American Society of Appraisers will miss your involvement in our mission. To lose such a great friend so early gives us all pause to realize our own mortality and to remember how important our loves one mean to each us. Please accept our condolences and our sorrow for your loss. God Bless You John Smith and God Bless the Smith family.
Your beloved wife~
Apr 23, 2013

To My Darling Husband~ you married me when I was so very young. But i knew you were "the one". You guided me, encouraged me, trusted me, loved me, helped me raise our two beautiful children. Our love continued to grow over the 25 years we shared together. I will always cherish our friendship and love and have the upmost admiration for you and all you've accomplished. You were my best friend, I miss you more than you will know. You're in a better place now~~keep watching us and guiding us from above. You'll be forever in our minds and we will carry all the wonderful memories of you in our hearts.
BHBT
Apr 22, 2013
It was a pleasure working with John. Please accept our condolences.
Electronic Banking Staff, BHBT
John Papsidero
Apr 19, 2013
I am shocked and deeply sorry for your lost. My prayers are with John's family
Ken Dunn
Apr 18, 2013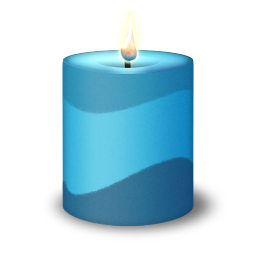 My sincere condolences to the Smith family
Photos & Videos of John
Videos
Loading...
Photos
Loading...
Healing Registry
Services & Events
Visitation

Saturday, Apr 27, 2013

2:00 PM - 3:00 PM

Fred Hunter's University Drive
2401 So. University Dr
Davie, Florida


No Visitation Scheduled or Private


Map & Driving Directions
Service

Saturday, Apr 27, 2013

3:00 PM

Fred Hunter's University Drive
2401 So. University Dr
Davie, Florida


Pastor Tommy Boland


Map & Driving Directions
Subscribe to updates
To receive email notifications when a new memory or photo is added to John's online obituary, please enter your information below.
John's Monument
Loading...
Services & Events
Visitation
Fred Hunter's University Drive
April 27, 2013, 2:00 PM - 3:00 PM
Service
Fred Hunter's University Drive
April 27, 2013, 3:00 PM
+