Tillman Aubrey Harper
March 8, 1926 -
December 28, 2013
Tillman's Obituary
Tillman Aubrey Harper, 87, of Dania Beach, was received into the Savior's loving arms on Saturday, December 28, 2013. He had many health challenges over the last five years, but God always healed him. But this time, God called him home. He was able to say goodbye to his family, which is a precious gift from our Lord.

He was born March 8, 1926 in Ocilla, Georgia. He proudly served in the Army during World War II and the Korean conflict. He worked so hard to provide for his family. He began in the grocery business in 1952. Through the years he worked in many different grocery chains. He was the manager of Great Value on Hollywood Blvd for over 25 years. He has resided at Willow Manor for the last three years. There he was a servant to many of the patients, helping those in need. Every morning he would sing Christian songs while Sophie played the piano. He loved WM!! He was a kind, gentle spirit. Everyone who knew him will miss his warm and loving smile. His love for the Lord was reflected in the way he treated others.

He is pre-deceased by his beautiful wife of 49 years, Omie Lee Pittman Harper, and his father, David Mack Carter and mother Annie Jane Swilley; his brothers, Dan Harper, John Baton Harper, James David Harper, Emanuel Harper, Eston Harper and sister Thelma Harper; his daughters Stephanie Patty, Tewannah Aman and Deborah Tomberlin; his sons Carl Harper and Gregory Harper; his daughters-in-law Robin Harper and Grace Li and sons-in-law John Aman and Steve Tomberlin; grandchildren, Chris Keigans, Phillip Keigans, Jessica Lea Patty, Jacob Patty, Robby Patty and Nico Harper; his great-grandchildren Andrew Doolittle, Joey Diaz and Lacey Keigans. He also leaves behind countless nieces, nephews and cousins from his side of the family, as well as his wife, Omie. He is the last of the handsome five Harper brothers.

He loved to go to church, eat out, watch old movies and talk about Jesus. He knew the Savior. He asked Him into his heart when he was just 18. He understood that it was by faith in Christ alone and not of works that one is saved. No one could ever be good enough, no matter how hard they tried. It was what Christ did for him. He had no doubts of where he'd spend eternity. One of his favorite verses was John 3:16. Now he is face to face with the Lord, where there is no more pain and suffering. Funeral services will be held at Fred Hunter's Funeral Home, 6301 Taft Street, Hollywood, FL 33024. Friends can come to pay their respects on Saturday, January 4 from 12:00-1:00 pm. The service will be held from 1:00 - 2:00 pm.
Add or view memories
Memories of Tillman
Mike Killian
Feb 7, 2016
I worked for Mr. Harper at Great Valu for several years. He was my first boss and was always so friendly and professional. He was easily one of the most influential men of my early life and I am thankful to have known him. Sorry to hear of his passing.
John Stevens
Jan 3, 2014
In the early 70's,I had the privilege of working for and getting to know Mr. Harper from Great Valu Supermarkets in Hollywood.What a great man to have as a manager and role model for a young man just beginning a career in the supermarket business. Always impeccably dressed and ran his stores by the same standard. Always the first one in and the last one to leave in the evening. He treated everyone with respect .No matter their position.He often spoke of his wife and family and the love he had for them. His strong Christian character shining through. I know that Mr. Harper (even though he asked me to call him Tillman in later years but never felt comfortable with due to the respect I had for him )had a strong influence on me . I'm sure I speak for everyone that worked for and knew him. My heart goes out to his family today.
Sarah Leinberger
Jan 2, 2014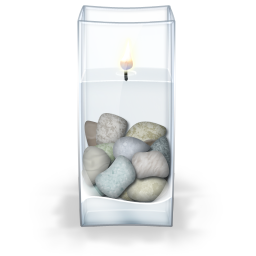 I met Mr. Tillman for the first time on Dec.24, 2013. I brought him a manger scene that told the story of Jesus' birth. The funny part about this was when Tewannah played it for him, he couldn't really understand what was being said and asked " Is there water in this thing??" We laughed and laughed.. cause it really was sounding like we were under waaa-t-errrr!! LOL Mr. Tillman I will never forget our day together and can't wait to see you in Heaven! Keep that great BIG SMILE that we all love! God's blessings on your family!
Love,
Sarah-Dos
Paula
Jan 2, 2014
I will always remember "Mr. Tillman" as he liked to be called with much fondness. His smile was contagious and I saw that he brought joy to many residents and staff at Willow Manor.
He often enjoyed talking about his family. When not talking about his family, some interesting spiritual conversations would ensue. I don't ever recall, however, hearing any complaint about anything from him. He was a calm man who displayed the peace that comes from having a relationship with God. "Mr. Tillman" I know you will be missed by so many of us....you were a special, man. Some day probably sooner than later we will meet again in heaven.

Revelation 21:4
"And God will wipe away every tear from their eyes; there shall be no more death, nor sorrow, nor crying. There shall be no more pain, for the former things have passed away."

Tewannah Aman
Jan 2, 2014
Daddy,

It happened so fast...There have been so many times over the past years that you were sick.. God has sustained you. It breaks our heart to say goodbye. We know that we will see you again. Your love for Jesus was evident. You knew you'd spend eternity with Him. I am so grateful for your faith.. Many tears have flowed...I know you wouldn't want me to cry.. I'll miss your smile, dad. I'll miss how you lit up when I walked in the room. I will miss your sense of humor. You made me laugh..sometimes until it hurt..I will hold onto all the memories..I will cling to the joy I shared with you. We love you, dad. We know we will see you again, but it won't be the same without you... Always in our hearts...Love, Tewannah (daughter) and John (son-in-law).
Photos & Videos of Tillman
Videos
Loading...
Photos
Loading...
Healing Registry
Services & Events
Visitation

Saturday, Jan 4, 2014

12:00 PM - 1:00 PM

Fred Hunter Funeral Home - Taft Street
6301 Taft Street
Hollywood, Florida 33024



Map & Driving Directions
Service

Saturday, Jan 4, 2014

1:00 PM

Fred Hunter Funeral Home - Taft Street
6301 Taft Street
Hollywood, Florida 33024


Interment to follow at Hollywood Memorial Gardens North


Map & Driving Directions
Subscribe to updates
To receive email notifications when a new memory or photo is added to Tillman's online obituary, please enter your information below.
Tillman's Monument
Loading...
Services & Events
Visitation
Fred Hunter Funeral Home - Taft Street
January 4, 2014, 12:00 PM - 1:00 PM
Service
Fred Hunter Funeral Home - Taft Street
January 4, 2014, 1:00 PM
+