Angelo Gustavo Caparelli
September 20, 1967 -
March 21, 2014
Angelo's Obituary
Angelo G. Caparelli, 46 of Davie, Fl. passed away peacefully in his home on Friday March 21, 2014. With family surrounding him, Angelo chose heaven after a long and courageous battle with ALS. He was a loving son, brother, uncle and friend.

Born September 20, 1967, he is survived by his parents Ernesto and Irma Caparelli. brother Joseph (Tani) Caparelli, brother Frank (Melisa) Caparelli. He was loved dearly by his niece Talia Caparelli and his nephews, Zachary and Cole Caparelli.

After graduating in 1985 from Chaminade High School in Hollywood, FL, Angelo attended Fairfield University in Fairfield CT where he graduated with a Bachelor of Science in Physics and a Minor in Mathematics. In 1989, upon graduation from Fairfield University, he studied Civil Engineering at The Florida State University in Tallahassee, FL. In 2007 he earned his M.B.A. in Environmental Management at Florida Atlantic University in Boca Raton, FL.

Angelo's passion for science naturally led him to his profession in the environmental sciences. In 1996 he started Adviron Environmental Systems, Inc. Here he became an industry leader in environmental safety, industrial hygiene, environmental health and environmental engineering. From Adviron, AGC Environmental Consulting, Inc. was created as an environmental health and safety firm specializing in asbestos, lead-based paint, indoor air quality, radon, hazardous waste, scientific consulting and other various public health issues. He will be greatly missed by his friends.

A viewing has been scheduled on Monday, March 24, 2014 from 5:00-8:00 PM at Fred Hunter Funeral Homes located at 6301 Taft St., Hollywood, FL. Funeral services will be held on Tuesday, March 25, 2014 at 2014 at 1:00 PM at Nativity Catholic Church, 5220 Johnson St., Hollywood, FL.

In lieu of flowers, the family is requesting a donation in Angelo's name be made to Augie's Quest (www.augiesquest.org) to enable funding for ALS research.

Add or view memories
Memories of Angelo
aak
Sep 1, 2014
Estoy contristada con la pérdida de su ser querido, bien sabemos que la muerte es algo que sucede día a día, pero hay una bella esperanza que nos traerá cierto nivel de paz. Por tal razón quería compartir con usted algunas palabras de consolación que le ayudaran en estos momentos difíciles, tal como me ayudaron a mí. Estas palabras se encuentran en la Biblia, si tiene Biblia le invito a que lea Hechos 24:15, Revelación 21:3, 4, Juan 5: 28,29, ahí notara que dichos textos hablan de la bella esperanza de la resurrección, solo podemos imaginar la alegría de volver abrazar a nuestro ser querido que ha fallecido. Para aprender de estas promesas solo hay que seguir el consejo de Juan 17:3. Con dicho pensamiento en mente le invito a que visite el siguiente enlace, http/www.JW.org/es/publicaciones/libros/tratado-muertos-volver-a-vivir/ Ahí encontrara un artículo que habla más al respecto.
CJ Engelsher
Aug 21, 2014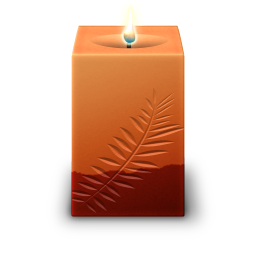 My sincerest condolences for your loss. Angelo was great friend and will be remembered well.

Steve
Mar 29, 2014
You have my deepest sympathy and empathy in you loss. During such a time I was greatly encouraged by a promise I found in the Bible at Revelation 21:3, 4 where a time will come when we will not experience the suffering that come from this type of tragedy. With this thought in mind I invite you to visit www.jw.org, there you will find more information on Gods promise of the resurrection.


Al DiLiello
Mar 25, 2014
Angelo

You were like a big brother in high school for me and several of us on the wrestling team. RIP Buddy, you will be missed.
Stacy Hahn
Mar 25, 2014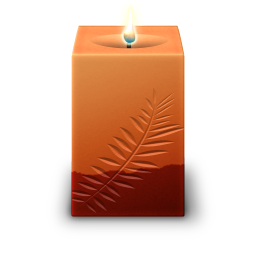 I have such wonderful high school memories of Angelo. He was kind, funny a great athlete and everyone's friend. My prayers are with his family during this very difficult time. May you all find comfort in your love and memories of Angelo.
Dan Lawrence
Mar 25, 2014
Please accept my sincere condolences for your loss. Death is the enemy of all mankind, yet when it touches us personally, it is at times difficult to receive the comfort we search for. My step father also passed away from this deadly disease(ALS) In times like these I know I can find comfort in God's word. In John 5:28,29 He tells us " Do not be amazed at this, for the hour is coming in which all those in the memorial tombs will hear his voice and come out." As the God and Father of tender mercies, He wants you to find comfort in Him through prayer ( 2 Cor 1:3 ).

john&lynn molinaro
Mar 24, 2014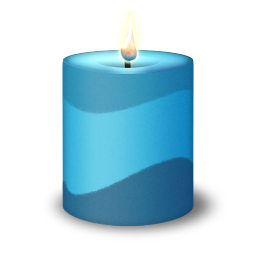 we will always think of you&our condolences to the family
Ken Dunn
Mar 24, 2014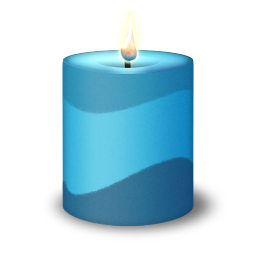 My sincere condolences to the Caparelli family
Photos & Videos of Angelo
Videos
Loading...
Photos
Loading...
Healing Registry
Services & Events
Visitation

Monday, Mar 24, 2014

5:00 PM - 8:00 PM

Fred Hunter Funeral Home - Taft Street
6301 Taft Street
Hollywood, Florida 33024



Map & Driving Directions
Service

Tuesday, Mar 25, 2014

1:00 PM

Nativity Catholic Church
5220 Johnson Street
Hollywood, Florida



Map & Driving Directions
Subscribe to updates
To receive email notifications when a new memory or photo is added to Angelo's online obituary, please enter your information below.
Angelo's Monument
Loading...
Services & Events
Visitation
Fred Hunter Funeral Home - Taft Street
March 24, 2014, 5:00 PM - 8:00 PM
Service
Nativity Catholic Church
March 25, 2014, 1:00 PM
+