Michael Jeffrey Carr, 61 of Coral Springs, FL. went to be with the Lord on Wednesday, September 6, 2017 at 3:06 pm.
Mike was born on November 23, 1955 in Neptune, N.J. to Edward Calvin Carr and Joyce Harrison Carr. The family moved to Miramar, FL. in 1957 where he grew up. He married Cheryl Washer on February 12, 1977. He worked for Metro Dade County for 25 years. He was currently employed by Broadsmart/Magic Jack where he was a service delivery representative lead for the Advanced Auto project. Mike loved the Lord and served faithfully in the church throughout his life.
Mike is preceded in death by his parents Edward Calvin Carr and Joyce Harrison Carr, his stepmother Doris Carr, his grandparents Harry and Daisy Carr and Llewellyn and Ethel Harrison and his father in law James Urban Washer.
Mike is survived by his wife Cheryl Washer Carr, daughters Christy Carr Lafleur and Lindsay Carr Piccillo, son in laws Eric Lafleur and Keith Piccillo, brother Wayne Harrison Carr, stepsister Deidre Esteves, grandchildren Lily Kate Lafleur, Paige Addison Lafleur and Miller Vance Piccillo, mother in law Betty Washer, brothers in law Jeff Washer and Jim Washer, sisters in law Cathie Washer and Chrissy Washer and nieces and nephews.
A memorial service will be held at Fred Hunters Funeral Home, 6301 Taft St., Hollywood, FL. 33024 on Saturday, September 23, 2017 at 2:30 pm. Pastor Guy Melton from Oasis Church will be officiating the service.
Our family wishes to extend our sincere thanks to all who have prayed for Mike throughout his illness.

Someone has supported the family by purchasing them flowers or gifts from the Healing Registry.

Buy Gift Now
Mike Cheryl and Christy at her 16th birthday the new red car what an evening that was. Wonderful exciting times.😇🎼🎹
Mike and Cheryl having dinner when they were visiting me in Colorado.
Mike me and Christy visiting me in Colorado great memories
Brothers sharing a fun time event
Brothers and Best Friends
Truly, the very best of men, such a role model to us all. A life lived in Faith and with integrity. A dear cousin who is so loving and joyful and fun! A beloved family of which I hold so dear. I will miss you always Mike. I will never forget all of the wonderful memories shared with you. I love you and your family so very much. Rest In Peace, now.
What a legacy of faith and love Mike left. He was a great friend, father, husband and man of God. I'm thankful for so many fun memories with him. Always positive, encouraging and loving. Love this family and will miss Mike so much.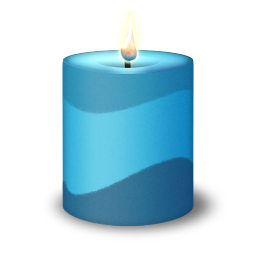 While our family did not get the chance to know Mike we do know he made Cheryl very happy. You could see it in every picture and event, they enjoyed life and their faith. A strong family bond provided a much needed avenue of strength during Mike's illness. Wouldn't it be wonderful if everyone could be loved as much by their families.
We have had so many wonderful times together. Mike is so going to be missed by all who had the good fortune to know him. He was the most positive, outgoing, caring individual I have met. He showed true love, joy and integrity; a rarity these days. Mike will continue to live on in our hearts and memories.
Videos
There are no videos to display
Photos
Add a photo
Show your love and support by purchasing flowers for the family
Healing Registry Unavailable at the Moment!
Loading...
Product Name
Description
$
0
Product Details