Ivy Cormican-Zix
August 18, 1923 -
April 7, 2012
Ivy's Obituary
Ivy Elizabeth Cormican - Zix, 88 , went home to be with her Lord Jesus Christ on April 7, 2012, with her family by her side. Ivy was an active member of the First Christian Church of Fort Lauderdale, Florida for over 50 years.

During the final days of her life she was lovingly cared for by her family, as well as the staff at Country Side Lakes Assisted Living Facility, in Port Orange, Florida, and Hospice of Volusia, Flagler.

Ivy was born on August 18, 1923 in Miamitown, Ohio to Dr. William A. and Elsie Bunnell. She was preceded in death by her husband of 44 years, Russell, in 1985. Several years after Russell passed away, Ivy married Richard Zix, who preceded her in death earlier this year. She is also preceded by her brother Bill (Eleanor) Bunnell of Harrison, Ohio, and her Daughter Cherie Cormican of Ravenna, Ohio.

Those left to cherish her memory are her sister Elsie (Ken) Milton, and brother Jim (Minnie) Bunnell of Miamitown , Ohio; daughters Mary Cormican Martin (Paul) of Columbus, Ohio; Pam LaRue of Union Grove, North Carolina; Elizabeth (Kurt) Kolheffer of Daytona Beach, Florida; Kim (Peter) Hofstra of Seminole, Florida; and her son Russell (Mary) Cormican of Ormond Beach, Florida. Ivy is also survived by 12 grandchildren and 6 great grandchildren. She was a devoted and loving wife, mother and grandmother.

Ivy was always on the go. After graduating from Miamitown High School in 1941, she earned a Nursing Degree from Christ Hospital in Cincinnati. Ivy loved to travel; she made a number of overseas tours, and traveled to all fifty states.

Ivy and Russell moved to Dania Beach in 1951, where she remained active in numerous civic and charitable organizations throughout her life.

She earned the President's Award for Outstanding Service from the Dania Beach Lions Club in 2004. She was recognized as a Broward County Pioneer, by the Broward County Commission and the Historical Commission in 2005. She was recognized as an Ambassador at Large, by the Greater Dania Beach Chamber of Commerce in 2007. Ivy also served as a Citizen on Patrol volunteer with the Broward County Sheriff's office, where she patrolled the streets of her beloved Dania Beach for many hours.

Visitation will be at the Fred Hunter Funeral Home; 6301 Taft Street, Hollywood on Friday April 13 from 6 - 8 pm. Funeral services will be held on Saturday April 14 at the First Christian Church; 201 SE 13th Street, Fort Lauderdale at 10 am. Graveside services will follow at Hollywood Memorial Gardens.

The family requests that In lieu of flowers, memorial contributions be made to: Halifax Health Hospice of Volusia- Flagler, 3800 Woodbriar Trail, Port Orange, Florida 32129.

For I shall make all haste to follow him
Along the valley and up the misty slope
Where life lets go and life at last is born.
I shall not grieve except to pity those
Who cannot hear the songs that I shall hear!
"The Journey" Thomas Curtis Clark









Add or view memories
Memories of Ivy
Jim Silvernale
Apr 13, 2012
Growing up we had two neighbors live next to us, the Ryan's and the Cormican's/ Zix's ... as a little boy I worked as a paper boy for the Sun-Tattler (yes I was little once) we used to pick up our papers from Ivy everyday after school , growing up next door, Ivy would always bring over food or baked goods to us .. we would have many back yard BBQ's at our house and Ivy would be there or if she couldn't make it she would bring something by . Yes it was Avon too... she would always have a catalog with her but many of times she would save all she could and sometimes give it away too.. during the Winter time (never really winter in Fl ) around Christmas she would gather all types of toys and stuffed animals for the Dania Lions Club Annual Christmas Party for the Spina Bifida Association for 20+ years Ivy was an active Lion always helping in a project and helping those in need .. Her late husband Bud and Ivy would round the kids in the neighborhood and take us in their motor home to the New years day game at the Orange Bowl ...She was a kind lady who cared about her community and really like people and just wanted to help & have a good time ... That was Ivy ! Our Thoughts and Prayers are with you all... God Bless !

S.Zarzycki
Apr 12, 2012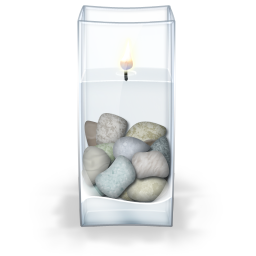 Sorry for your loss guys. I dont remember her but im sure she was an AWESOME lady. Sending ((((HUGS)))) to u guys.
Lori Schnieders
Apr 12, 2012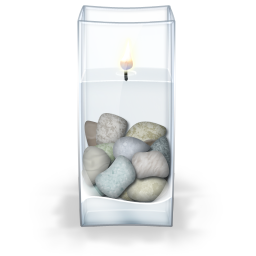 Sending my love and hugs to you all I wish I could be with you. Ivy will always hold a special place in my heart
Charlotte Howland
Apr 10, 2012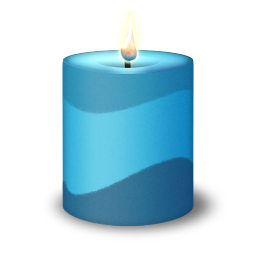 Ivy was a great neighbor and friend. Met her when she was selling Avon Products She will be missed, but we know where she is. God Bless all of you
Love, Charlotte
Photos & Videos of Ivy
Videos
Loading...
Photos
Loading...
Healing Registry
Services & Events
Visitation

Friday, Apr 13, 2012

6:00 PM - 8:00 PM

Fred Hunter Funeral Home - Taft Street
6301 Taft Street
Hollywood, Florida 33024



Map & Driving Directions
Service

Saturday, Apr 14, 2012

10:00 AM

First Christian Church of Ft. Lauderdale
201 SE 13 Street
Ft. Lauderdale, Florida



Map & Driving Directions
Subscribe to updates
To receive email notifications when a new memory or photo is added to Ivy's online obituary, please enter your information below.
Services & Events
Visitation
Fred Hunter Funeral Home - Taft Street
April 13, 2012, 6:00 PM - 8:00 PM
Service
First Christian Church of Ft. Lauderdale
April 14, 2012, 10:00 AM
+