Haig "Ike" Basdekian
January 15, 1931 -
June 14, 2012
Haig's Obituary
Haig Armenag Basdekian was born January 15, 1931 in Washington DC, the second of four children, Edward, Haig, Naomi and Mary to parents Armenag and Akabe Basdekian. He was raised in Washington DC. As a young man, he was a member of the Boy Scouts of America and later the ROTC. He also got involved in the Armenian community and the ACYOA. He was a founding member of the St. Mary's Armenian Church of Washington, D.C. and served as its first parish council chairman.
He has been a member of the Knights of Vartan for the past 50 years and was instrumental in starting the Knights of Vartan Lodge in Washington, D.C. He was a founding member and past commander of Hayasdan Lodge in Boca Raton, Florida. He was also a founding member and life charter member of the Ft. Lauderdale chapter of the Armenian General Benevolent Union.
In October, 1957, he married Mary Ann Kalyjian of Philadelphia, they were married for 40 years until Mary Ann passed away in 1998. Haig and Mary Ann had two wonderful daughters, Andrea, who now lives in Washington, DC and Ani, who now lives in New York City with her fiancée, Scott Yeckes.
In 1969, Haig and his family relocated to Ft. Lauderdale. Haig continued his career as a mechanic opening Ike's Auto in Ft. Lauderdale. Haig continued this business right up until his last days, for the last 15 years with his colleague and close friend, Hrair "JR" Alboyadjian.
Service to his Armenian Church and community has always been a mainstay in Haig's life and his giving of his time, treasure and talents has been a constant, no matter where he lived and which community he served, including Armenia itself. Haig was instrumental and founding member of what eventually became the St. David Armenian Church, from its earliest years in Ft. Lauderdale. For the past 14 years, he has been a faithful and committed member and supporter of the St. Mary Armenian Church of Hollywood and was one of the Godfathers of the church representing the Knights of Vartan. His presence has been a constant at St. Mary's, in church every Sunday, always supporting the church financially as a benefactor for many church projects including the playground, and physically with his continuing volunteer efforts whenever called upon to serve.
In addition, he has been a benefactor and supporter of the Diocese's Ararat Center, the Armenian Tree Project and in Armenia, where he donated a patient room to the Children's Hospital in Yerevan.
In addition to his service to his Armenian church and community, Haig has always been a dedicated and devoted family man, always available with his love, his support, his encouragement and guidance to not only his children, but also to his siblings and his many nieces and nephews. In recent years, he has also been a family man for Cookie Devers and her family, son Lloyd, daughter in law Ivy, and their children, Andrew and Tatiana.

Add or view memories
Memories of Haig
Cheryl Justin & Family
Aug 1, 2012
I just found out that Ike died, he was my mechanic and a friend.I first met Ike as a new patient in the dental office i worked in and it was funny because i didn't try to pronounce his last name i just asked him and he laughed.We happened to start talking about cars, and he explained to me that i didn't need all that stuff that i was being told i needed for a new vehicle so i asked him for a business card.He wasn't pushy,just kind and informative.He was a wonderful man and when i had my son i took him to his shop to see him, what a wonderful spirit he had.And everytime i took my car in over the years with my husband he would always ask for "joshua".I feel guilty that i didn't get to see him before he passed away.I just pray that he didn't suffer too much and is in better place now.God Bless you Ike and we love you.
Harriet "Cokie" Devers
Jul 7, 2012
Haig, Ike to me , the love of my life.There's not enough words to express how much he is loved and will be missed by me and my family. He was a wonderful Partner to me and Dad to his daughters, Andrea and Ani,Step Dad to my son Lloyd and his wife Ivy, Grand Father "Papa Ike " to my grand children, Andrew and Tati. Life will never be the same without him, but I know we will ALL be together again some day! God knows how difficult it is without Ike and He will help me through each day without him.
Naomi (Basdekian) Zeytoonian
Jun 20, 2012
My darling brother Haig was truly a saint in every way. He was always there for me and our entire family, always
happy and kind, always with that gracious smile. He never asked for a reward for his many kindnesses, he would just say "pay it forward".
We are all so fortunate to have had him be a part of our lives, a good man never dies and another angel receives his wings. You are in my heart forever Haig, Love your sister, Naomi and family - xoxox
Armand Dilanchian and Family
Jun 18, 2012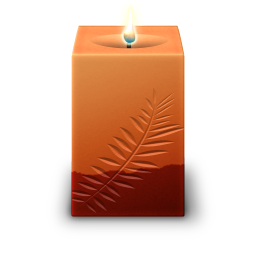 We are sure going to miss you Haig. Loved seeing your smiling face every Sunday. As far as our family is concerned your chair in the Church will always be occupied by you. God Bless You.
Greg & Donna
Jun 17, 2012
Life will not be the same without Uncle Haig in our lives. Truly a generous and loving man. His door was always open when we came down to Florida all those years. He will be sorely missed by us.

May God Bless his Soul


Lily
Jun 17, 2012

Uncle Haig was a very close friend of my father. We have great family memories of Uncle Haig and the Basdekian family during our trips to Florida. We were truly blessed to have him in our lives. He will be missed.

We love you Andrea and Ani. Our deepest sympathy.
JACK STEIN
Jun 16, 2012
Ike was a long time friend of my dad which was how I met him. He was a super mechanic, who kept my old cars on the road at a time when I could not afford to replace them.Latter on he did the same thing for many of my employees for whom he kept a running bill, wihich sometimes went unpaid. There will be no more like this big hearted man and I was priviledged to know him for for the many years that I did.
The Jim Sherlock Family
Jun 16, 2012
Haig, or Ike as we came to know him, will always be remembered as a kind, sharing and loving man. More than just a friend and mentor for 40 years, Haig was loved like a father. There will be a void in our lives that he filled for so long. The wonderful memories will help to fill that void and he will remain in our hearts always. We pray for God's strength for his dear family and friends at this difficult time.
Yaghdjian Jack and Family
Jun 16, 2012
Haig was a man with a big heart for his community and to his church. He was a quiet , humble and generous KNIGHT. we called him ASBED in Armenian, He was a respectable KNIGHT.
May God bless his soul

Jack
George & Nina Stapan & Family
Jun 16, 2012
A wonderful cousin, uncle and friend. Always ready to help and support. Haig was truly an inspiration to all who knew him. He was truly a man of faith, and his service to the Armenian church was exemplary, as was his service to the Knights of Vartan, Haig was a true leader. His warmth and exhuberance for life were exceptional, Haig was unstoppable.
Kerob
Jun 16, 2012
A good man with very memorable smile.
Father Vartan D. Joulfayan, Pastor
Jun 15, 2012
In Loving Memory of HAIG BASDEKIAN
A true Christian, a humble servant of God

Words are not enough to describe the greatness of his heart. He has touched many hearts and never rejected anyone. He loved, he cared and he respected everyone around him. He did not expect anything in return, he did not want any reward or praise or any other type of decorations. God had decorated him with an unparalleled grace so he could share with countless people in his lifetime. Indeed, he did share God's gifts with everyone. His smile was enough to tell the kind of person he was. So generous, so kind, so humble. I am forever blessed to have known him and touched by his greatness. I will miss him with tears and prayers. Rest in eternal peace my very best friend.

Fr. Vartan Joulfayan
Pastor
Edward A. Basdekian, Captain US Navy
Jun 15, 2012
IN MEMORIUM
HAIG ARMENAG BASDEKIAN
1931-2012

A Loving Father
An Affectionate Companion
A Devoted Brother, Uncle, Cousin and Kin
A Generous Spirit and Friend to Many in Need, Counsel or Care
Ever Bearing with Deep Sincerity in His Daily Communions
Faithful in His Daily Supplications to His Creator and Heavenly Father
Bearing a Unique Fidelity to GOD and Country

A Brother's message,

Edward A. Basdekian
CAPTAIN United States Navy




ARA KULHANJIAN
Jun 15, 2012
WE ALWAYS ADDRESSED EACH OTHER AS COUSIN I THINK ON MY MOTHERS SIDE [MARY KULHANJIAN] ALWAYS SMILING, FRIENDLY AND GIVING TO HIS CHURCH AND COMMUNITY. HAIG WILL BE WITH MY FOLKS JOHN & MARY AND MY BROTHER MONOUG. YOU WILL BE MISSED "COUSIN"!
Photos & Videos of Haig
Videos
Loading...
Photos
Loading...
Healing Registry
Services & Events
Visitation

Saturday, Jun 16, 2012

3:00 PM - 4:00 PM

St. Mary Armenian Church
4050 NW 100th Avenue
Hollywood, Florida 33024



Map & Driving Directions
Service

Saturday, Jun 16, 2012

4:00 PM - 5:00 PM

St. Mary Armenian Church
4050 NW 100th Avenue
Hollywood, Florida 33024



Map & Driving Directions
Subscribe to updates
To receive email notifications when a new memory or photo is added to Haig's online obituary, please enter your information below.
Haig's Monument
Loading...
Services & Events
Visitation
St. Mary Armenian Church
June 16, 2012, 3:00 PM - 4:00 PM
Service
St. Mary Armenian Church
June 16, 2012, 4:00 PM - 5:00 PM
+