Rosa Julia Garcia
July 15, 1928 -
August 25, 2012
Rosa's Obituary
Rosa Julia Garcia, 84, of Pembroke Pines, Florida passed away peacefully on Saturday, August 25, 2012 in Miami.

She was born in San Juan Puerto Rico on July 15, 1928, daughter of Manuel and Julia (Garnier) Garcia. Raised and educated in Puerto Rico. Following her graduation from college with her teaching degree, she taught all level of students for 33 years before her retirement in 1986. Rosa was a member of the 3rd Order of Nuestra Senora del Monte Carmelo Parish in San Juan Puerto Rico.

In the year 2000, she came to Florida and settled in Pembroke Pines, Florida where she was a member and communicant of St. Boniface Catholic Church.

Survived by her three beloved children, Heidi Rodriguez, Magda Rodriguez and Jorge (Elvigia) Rodriguez, 6 loving grandchildren, Jorge Miguel, Janelle, Yuan Emil, Ian Connor, Samara and Alexandre, two great grand daughters, Velianie and Yamirelys.

Visitation on Wednesday evening, August 29th from 6:00 ~ 9:00 P.M with a prayer service at 8pm at the Fred Hunter's Hollywood Memorial Garden Home, 6301 Taft Street Hollywood. A Mass of Christian Burial will be held on Thursday, August 30th at Noon at St. Boniface Catholic Church, 8330 Johnson Street Pembroke Pines, Florida. Realities and friends are kindly invited to attend. Entombment following the mass at Hollywood Memorial Garden Mausoleum, 3001 North 72nd Avenue, Hollywood, Florida.

Add or view memories
Memories of Rosa
Pat Gazie (in law)
Jun 26, 2012
To a Special Lady who I referred to as "GirlFriend" you will be missed. I've enjoyed all the times I spent with you and helping to take care of you was always a pleasure and never a chore. You and Vincent was truly Good People. And how special you were to my grandson Brendan who loved you and took you passing very hard,
and to my wonderful, special daughter Cherise who took such wonderful care of you and loved you like a mother,
The two of you had a special bond that came with the love, care, and home care she gave you all with a smile and always from her heart. I love and admire you Cherise for all that you are..... I'm so proud of you for the wonderful Wife, Mother, and Daughter in Law you became. The special bond you and I have has been shared with Margie, you gave it your all and I'm so proud of you. Margie will be missed by all that touched her life. She's now with her Vincent and daughter Michele in a better place. I write this with a heavy heart, and pray that Jerome, Cherise and Kathy will have a difficult time ahead of them dealing with the loss. Her smile and memories will be with you all.
Linda Lyons Roman
Jun 19, 2012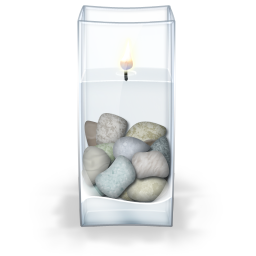 I am so sorry for your loss. Although I'm unable to be with you in body Jerome and Cherise, you are in my heart and prayers. Marge was a beautiful person, a "real lady"! I remember Vince speaking of her so dearly...the love of his life - how fortunate to be able to say that and truly mean it. Her memories will live on through her children and grandchildren who love her. Always CELEBRATE her birthday....it's a great feeling! Taking care of a parent is a real blessing....you'll realize that now. Love you
David Walters
Jun 16, 2012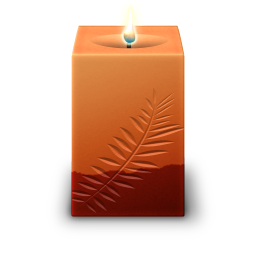 As I pay tribute to Marjorie Ravenna; I would be remiss if I didn't state that she was a loving individual. Growing up, I recall the numerous times I spent with her son, Jerome Ravenna; MY Best Friend in life. She was always interested in others, and how I was, and how my family was doing. Marjorie Ravenna had a good sense of humor, too. I admire Jerome, and Cherise for ALL their personal care, love, and attention to this incredible woman. I, too, know of the sacrifice needed to provide home care for your parent. Mrs. Ravenna, say "Hi" to my parents for me up there. I am SURE they welcome you with open arms, and an open heart. Thank you for everything, Mrs. R. Love......always!
Marcia
Jun 16, 2012
So sorry about your loss. Margie was very fortunate to spend her final years in your home. It was always apparent how special she was to your family. She will be missed. Try to find comfort in the fact that she is at peace now.
Karen Wilder Byrne
Jun 16, 2012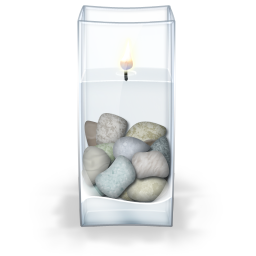 My favorite memories of Marjorie are of her always looking absolutely beautiful like she had just been to the salon.

Photos & Videos of Rosa
Videos
Loading...
Photos
Loading...
Healing Registry
Services & Events
Visitation

Wednesday, Aug 29, 2012

6:00 PM - 9:00 PM

Fred Hunter Funeral Home - Taft Street
6301 Taft Street
Hollywood, Florida 33024



Map & Driving Directions
Service

Thursday, Aug 30, 2012

12:00 AM

St. Boniface Catholic Church
8330 Johnson Street
Pembroke Pines, Florida


Entombment Hollywood Memorial Gardens North


Map & Driving Directions
Subscribe to updates
To receive email notifications when a new memory or photo is added to Rosa's online obituary, please enter your information below.
Rosa's Monument
Loading...
Services & Events
Visitation
Fred Hunter Funeral Home - Taft Street
August 29, 2012, 6:00 PM - 9:00 PM
Service
St. Boniface Catholic Church
August 30, 2012, 12:00 AM
+