Jane Walsh
September 28, 1926 -
June 16, 2012
Jane's Obituary
Jane Rita Walsh, Born 9/28/1926, in Ballynacargy, County West Meath, Ireland as Jane Heduvan died on 6/16/2012, joining her brother's and sister, along with her husbands James J. O'Hare and Richard J. Walsh. Jane was the mother of James C. O'Hare and Michael G. O'Hare, grandmother of James M. O'Hare, Christine L. O'Hare and Michael J. O'Hare. The end of an era and legend to all that knew and loved her, as a Mother, G-ma, Aunt and best friend, confidant, business owner, craftsman and life advisor to friend's, family as well as all those that were lucky enough to share her time. Always prone to laughter, she lived her life simply with a live and let live foundation and showed us that it is nice to be nice to all. Our sadness is relieved knowing that she is in Heaven, clearing the way there for the rest of us.


Add or view memories
Memories of Jane
Greg Murphy
Jun 25, 2012
Jim and Michael, Your mom was one wonderful and I am sad she is gone. I have such wonderful memories of Beech street and your mom. I think I ate as many meals in your kitchen as in my owwn during our high school years. Your Mom always had room in her kitchen for a hungry kid and room in her heart for everybody. She had a wonderful laugh, the brightest eyes I've every seen and a twinkle that always showed love. You were so fortunate to have a mom that taught you how to be nice boys and ultimately fine young men.
Much love,
Greg

Mary Ann
Jun 21, 2012
You will be missed dearly....I will always remember your smile and laughter and the way you would make everyone around you comfortable. And of course the way you cared about all of us, and how loved and special you made me feel when you would say Ahh!Mary Ann how are ya! Your twinkle in your big blue eyes and that beautiful irish smile!! One thing for sure I know that my Mom will miss you dearly, watch over your family from above.. God bless you Aunt Jane; I know you are an Angel in Heaven!!! Love you always, Mary Ann
Johnny
Jun 20, 2012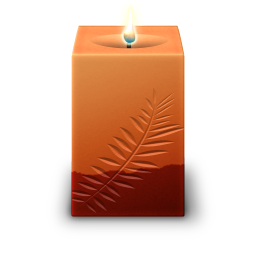 I can still hear Jane saying "Well God Bless Ya Darling" and God truly blessed us all with you Jane. I always had tremendous respect for your family values and in life itself you lived it to the fullest. You finally are at home Jane looking God and the Blessed mother face to face after all these years having such faith and it must be amazing. May you rest in peace! My thoughts and prayers go out to all the O hares especially to my brother Jim Bridget Jimmy and Christine may God Bless you all.
Frances & Aidan Lyons Ballynacargy
Jun 20, 2012
We were all very sad with the news we received of Aunt Jane's departure to the better place. I can't remember ever meeting Aunt Jane but I do remember speaking with her on the telephone and I couldn't get over the fact that she still had her Ballynacargy twang, I remember saying it to daddy that you would think she only lived down the road and maybe in her heart she still did. May she rest in peace and please God some day I will get to meet her
Mary Heduvan Senior, Camillus Heduvan
Jun 20, 2012
We remember Jane with fond memories, She has being prayed for three times in the Parish Church of Ballynacargy, Mass will be said for her on Thursday 21/06/2012, May she rest in peace Amen,

When I heard the news of Jane passing The first thing to come to my memory was the meat balls she made when visiting Miloe,
Pat Lynn
Jun 19, 2012
I remember many words that Jim would quote from Jane. I didn't get to spend much time with Jane but I could plainly see where Jim got his strength from. I did get to play golf with her once though. I had no shot.
The Marinos
Jun 19, 2012
So sorry to hear of the passing of your wonderful Mom, Mike and Jim. Our heartfelt sympathies are sent to you and all your family.
Michael
Jun 18, 2012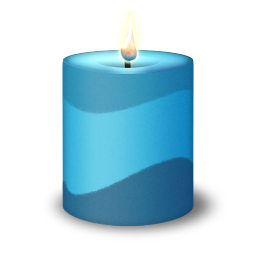 Mom was an amazing and remarkable Mother she was able to do anything and I mean anything. It was wonderful having her so close for the past 9 years, and for her to be able see our son Michael grow up for the past 7 years. I am the man I am today because of my Mother and I will be forever grateful to her for all of the knowledge and wisdom she passed on to me over the years. Thanks for everything MOM.
Maggie
Jun 18, 2012
Jane was very kind and I have fond memories of her and have a beautiful stained glass picture that she made for me. She gave me a book and told me to pick any picture and she would make it for me. I picked out a house with a rainbow over it. It is on my livingroom wall and all who see it always comments on how unique it is. Jane was a spiritual lady and will always hold a very special place in my heart. I know she is smiling in heaven now and will be watching over her grandchildren who she loved so much. And I am sure asking Jesus to bless Jim ,Michael,Brently and my dear sister Bridget who cared and loved her so much.
JimmOHare
Jun 18, 2012
I nver thought that I ever could pay back mom. She lived with me Bridget Jimmy and Christine for 9 years after her stroke. The past 2 years were very difficult. And if it was not for the never ending love anc care delivered by my best friend and wife of 21 years, we would not have been able to keep mom at home. I feel that I was able to pay back mom a littlle. By allowing her to watch her 3 grandkids grow up. I now will never be able to pay back my wife for all of her care willingful care that she gracsciously gave to mom. Jim
Photos & Videos of Jane
Videos
Loading...
Photos
Loading...
Healing Registry
Services & Events
Visitation

Tuesday, Jun 19, 2012

10:30 AM - 11:30 AM

Fred Hunter Funeral Home - Taft Street
6301 Taft Street
Hollywood, Florida 33024



Map & Driving Directions
Funeral Mass

Tuesday, Jun 19, 2012

12:00 AM

Nativity Catholic Church
5220 Johnson Street
Hollywood, Florida



Map & Driving Directions
Subscribe to updates
To receive email notifications when a new memory or photo is added to Jane's online obituary, please enter your information below.
Jane's Monument
Loading...
Services & Events
Visitation
Fred Hunter Funeral Home - Taft Street
June 19, 2012, 10:30 AM - 11:30 AM
Funeral Mass
Nativity Catholic Church
June 19, 2012, 12:00 AM
+