Berniece Marie Armstrong
June 13, 2012
Berniece's Obituary
Berniece Marie Armstrong, 88, died in her daughter and son-in-law's home on Wed. June 13, 2012.
Berniece was born on June 1st, 1924, in Franklin, Pennsylvania to Charles and Minnie Howard. She was the third oldest of six children. She was one of Jehovah's Witnesses. Berniece loved to crochet, which she learned from her mother. She crocheted many afghans, blankets and lovely sets for children. She loved her family very much and loved being with them.
In addition to her husband and all her siblings, Berniece was preceded in death by two of her children: her son Robert C. Armstrong and her daughter Arla Jean Parmerter. She was survived by her daughter, Sherry Schultz, Sherry's husband Rick Schultz, both from Ft. Lauderdale, FL., and by her son-in-law, Dick from East Springfield.
Berniece had 11 grandchildren: Londa Bliss and her husband Jeffrey Bliss, Cheri Rogers and her husband Paul Rogers, the 4 of them from Ft. Lauderdale, FL, Shelly Potter and her husband Ed Potter, Lori Tewell and her husband Timothy Tewell, the 4 of them from East Spring Field, PA, Brad Parmerter and his wife Beth, of Mill Creek, PA, Gary Parmerter of Albion and David Parmerter of East Spring Field, PA.
Berneice also had 15 grandchildren: Brandon, Blaine, Jennifer, Hayley, Katelyn, Aubrey, Cody, Blake, Shelly, Nathan, Ryan, Rileigh, Ansley, Ryan and Zachery. She had two great, great grandchildren as well: Arla Kimberly and Cameron David. She had two special sister-in-laws: Viola Berdman and Thelma Szalai; as well as one very special brother-in-law: Nick Cimorell of La Habra California. She was also blessed with many beloved and dear nieces, nephews and friends.
Friends can gather at the Fred Hunter funeral home, at 6301 Taft St. Hollywood, Fl. On Sat June 23, 2012. Visiting hours are from 11am to 1pm. A funeral service will be held at 1pm, at the funeral home, conducted by Rudy Miranda of the Hollywood North Congregation of Jehovah's Witnesses.

Add or view memories
Memories of Berniece
adelestange
Jun 24, 2012
She was my best friend, she is ih Jehovahs memory,waiting for her resurection. She will always be in my heart
Lacey
Jun 21, 2012
I am going to miss Grandma so much. I loved her laugh and will hear it in my head every time I think of her! She was always filled with joy. And always left a huge lipstick kiss on my cheek every time I saw her! :-) Grandma, you were such a wonderful person, so kind, thoughtful, and generous. I love you so much. You will be dearly missed.
John Hicks
Jun 20, 2012
I was Bernice's cousin by marriage, she was one of the most sincere and dearest friends of my life and I loved her with all my heart and will never forget her many kindnesses toward me.


Jennifer Lauren Ramirez
Jun 19, 2012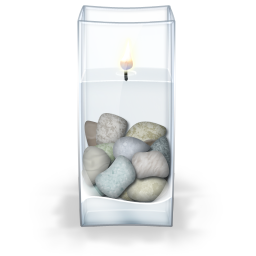 I will forever Miss Niecey till the new system where I can see her again. She was always so beautiful, real, had a great sense of humor and loved Jehovah with all her heart. I always remember dressing up in little silk night gowns at her house and having tea parties in the back yard. She loved sparkles, Tweedy Bird and frogs. I don't think I ever saw her without some sparkles and she always accessorized of course. Bernice Marie Armstrong will forever be close to my heart. I love you so much and I can't wait to see you again.
Photos & Videos of Berniece
Videos
Loading...
Photos
Loading...
Healing Registry
Services & Events
Visitation

Saturday, Jun 23, 2012

11:00 AM - 1:00 PM

Fred Hunter Funeral Home - Taft Street
6301 Taft Street
Hollywood, Florida 33024



Map & Driving Directions
Service

Saturday, Jun 23, 2012

1:00 PM

Fred Hunter Funeral Home - Taft Street
6301 Taft Street
Hollywood, Florida 33024


Burial following at Hollywood Memorial Gardens, North


Map & Driving Directions
Subscribe to updates
To receive email notifications when a new memory or photo is added to Berniece's online obituary, please enter your information below.
Berniece's Monument
Loading...
Services & Events
Visitation
Fred Hunter Funeral Home - Taft Street
June 23, 2012, 11:00 AM - 1:00 PM
Service
Fred Hunter Funeral Home - Taft Street
June 23, 2012, 1:00 PM
+