Patricia Ann Fonner
April 18, 1935 -
July 1, 2012
Patricia's Obituary
Patricia Ann Fonner, 77, went to be with the Lord on July 1, 2012, at home surrounded by her loving family.
She was born in Pittsburgh, Pennsylvania, the daughter of late Francis Joseph and Ruth Vivian Winters. She was the oldest daughter of seven siblings. In 1952, she married the love of her life, John Robert Fonner. She attended Oakland Sacred Heart Catholic High School, in Pittsburgh, Pennsylvania.
She was a devoted wife, mother, sister, aunt, and grandmother. More than anything, she loved her family.
Surviving along with her husband, John, are five daughters: Linda (Tom) Elwell, Patricia (Rachael) Fonner, Kathy Fonner, Janice (Bill) Tillman, Robin (Fred) Hernlem; five grandchildren: Amanda (Ian) Brehm, Lauren Elwell, John P. Fonner, William Tillman, Avery Fonner Poff; five brothers and sisters: Donald (Jimmie) Winters, Ruth (Ben) Tecler, Jane (Bill) Wright, Michael Winters, David (Joy) Winters; two sister in-laws: Barbara (Ray) Whelan and Kathleen (Bob) Holstein; and many nieces and nephews.

She is pre-deceased by her brother, Richard (Carole) Winters.

Add or view memories
Memories of Patricia
Linda Fonner Elwell
Mar 20, 2013

My Dearest Mother,

You are always in my heart. Went to mass today and prayer afterward. As you know i was lighting a special anniversary candle for you and Dad. I felt your loving presence with me after lighting the candle, as the flame
danced and was brighter than all the others! I felt you with me...watching from above. I love you and miss you so so much...

Linda
John Fonner
Mar 20, 2013
My Dearest Patty,
Today is our 61st Anniversary. I am reliving all the wonderful days we enjoyed together, I reviewed all the tributes from friends and family and they remind me of how fortunate I was to have your love and devotion,
Rest peacefully in the arms of the Lord till we unite again in heaven,
You are in my heart, I love you so much,


Carolynne Bodine
Aug 7, 2012
Dear Mr. Fonner,Janice and Robin, and all y'all,

I am sorry to hear about you wife and Mother.What a loss to us all. She is such an inspiration, loving, and fun woman. What a calm force, with all she had to manage. I know that through this you guys will be used greatly to comfort others. Thanks god for Jesus and the hope we all have in his eternal hime being prepared for us. You guys are being lifted up in our prayers and thoughts. In a twinkling of an eye, we will soon all be together. hang in there.

Love,

Barry & Carolynne Bodine
Amanda
Jul 15, 2012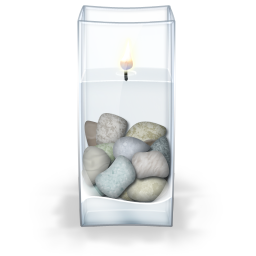 Dearest Gram,

I have the most wonderful memories of spending time together the last 30 years.

Some of my most vivid and special memories include riding around with you and Gampy while singing songs (you had a beautiful voice and were always singing), playing paper dolls in your living room (the Marilyn Monroe paper dolls you picked out were the best), going up to the mall and Publix by your house, cooking delicious food,eating chocolates, and so many others.

You were with me when I was born, when I was baptized, on the day of my wedding, for Thanksgiving and Christmas holidays, birthdays, and so many other special times. I loved when you used to love to stay with Lauren and I whenever you could, and we always wanted you with us, no matter what we had going on in our lives. I still remember cooking eggplant parmesan for you and Gampy when I was in my early twenties, and being so proud that you liked the way it came out.

You showed me that we don't need a lot of material things in life to be happy, we need love and laughter. We laughed so much, and I never ever remember you getting angry with me. I don't think it ever happened, you always found a reason to be proud of me.

One of the most recent times I could tell how proud you were of me was at my bridal shower. I opened the card you gave me, and looked up at you to see tears of joy in your eyes. I was so happy to make you proud, and that you were with me on that day.

When I graduated from school most recently, and told you I had made it through, you were very happy for me and couldn't wait to hear about what the future would hold...well, with your love and blessing the future will be bright.

I hope I can continue to make you proud. All of the decisions I make from this point on will be carefully considered in your memory. I will look to you as a model of an exemplary woman in all areas of my life; in my marriage, how I treat others, and how I raise my family one day. Nothing you did was ever anything less than virtuous and right. There was so much love in your heart, and we all need to use your life as a guide.

Even though we won't see eachother again on this planet, your heart speaks to mine forever. I will see you again one day, but smile in heaven as you know that I will always live by your example.

I love you Gram, and always will.

Amanda
Barbara Whelan
Jul 15, 2012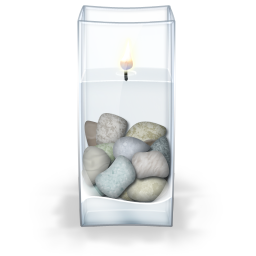 Dear Robin, Linda, Janice, Tricia, And Kathy,

I'm so sorry for the loss of your Mom. She was a kind, loving, and beautiful woman. Much of her, I see in all of you.

My thoughts and prayers are with each one of you and your families.

Love always,
Aunt Barbara ((hugs))


Barbara Whelan
Jul 15, 2012

Dear Bo,

I am so sorry for the loss of your beautiful wife.

I'm so glad that Patty was in your life. She made you happy for so many years, although it seems we never have enough time together. She gave you five beautiful daughters. deep & unconditional love, and many memories. What more could a sister want for her brother.

I know you're hurting because a piece of your heart has been chipped away. You will never get that back, but with Gods help, you will get through this.

You are in my thought and prayers.

I love you,
Barbara ((hugs))
Vivian Elliott
Jul 14, 2012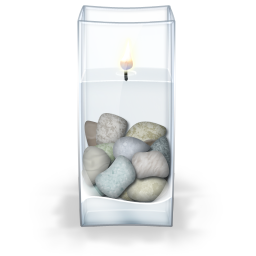 For all the friends and family of Patricia Ann Fonner, I offer to each and every one of you my prayers, that you may find strength and love in our Lord Jesus Christ to help to see you through this time of sorrow. It's clear that each of you have fond memories and deep love for your precious friend, wife and mother and those memories will keep her alive in your hearts and minds forever.

From your written sentiments Patricia was truly a woman of kindness, love, devotion and dedication to her family. The depth of her love lives on in the lives of every one whom she touched. I consider it an honor and a pleasure to have had the opportunity to meet such a lovely woman. Her beauty, both inside and out, was unparalelled.

To Linda, Robin, Janice, Trish, and Cathy, I must say that I have always been impressed by your genitility, your poise, your compassion and your loving manner. Those qualities are clearly attributed to the stellar upbringing that you had from both your mother and your father. Your mother certainly walked in the path of goodness all her days. Her lifelong marriage to your father is a tribute to her neverending walk with God.

In the midst of your sadness, may you be reminded that Patricia is in the arms of our precious Lord and saviour and will never again endure pain or sorrow. Her memory lives on and each of you will recall her loving words of wisdom as you face new challenges every day. There is no love like the unconditional love of a mother and for each of you that love will continue to uphold you and guide all the days of your life. Your mom lives in each of you. Her legacy doesn't end here, but continues through generation after generation as you teach your own children in the way that your mother did.

All the words that I impart cannot adequately express my sorrow for your loss. No words can properly convey my emotions. But, find comfort in the Lord, rejoice in His goodness and know that at last your Mother is free from pain and sorrow.

And finally, in the words of C.S. Lewis: "Has this world been so kind to you that you should leave with regret? There are better things ahead than any we leave behind."

With my deepest sorrow for all those who knew and loved the most kind and beautiful Patricia.

Love always,
Vivian Elliott

Lauren Patricia
Jul 10, 2012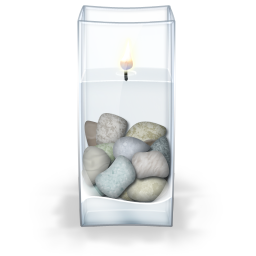 To my Gram,

I wish you were here so I could tell you how much I love you, how special you are to me and how much you will be missed every single day.
I remember always telling people I had the best grandmother ever. And it's true. You were always so kind, so patient and so loving. I was lucky.
I have such fond memories of you that I will cherish forever. I remember a few times when I was much younger us all sitting around the table playing card games. One of which was old maid, and every time you had the old maid card everyone could tell. You weren't very good at bluffing... You just had this huge smile on your face the whole time and when you laughed it made us all laugh with you. You made it fun. I will always remember that happy moment and it'll always make me smile.

Gram.
I thought that I would miss you so, and never find my way.
And then I heard the angel say "She's with you every day."
"The sun, the moon, the wind, the stars, will forever be around,
reminding you of the love you shared, and the peace she's finally found."

I love you

Always,
Lauren
Your Loving Daughter...Linda
Jul 10, 2012

My Dearest Mother,

My heart is broken because i do not have you here on earth with me at this time...but my heart rejoices that you
are in the arms of our precious Lord and saviour Jesus Christ. Praise be to God...you fought the good fight Mother... and your reward is in heaven.

Mother, you are my Velvet Rock. You blessed me with your steadfast unconditional love and tender nurturing. Oh what a brave and courageous woman you are. I pray that i may have inherited a portion of the virtues you possess.

For all the love you lavished on your family it was given back to you one hundred fold and will forever be. There is, nor will there ever be anyone like my precious Mother.
I love you so.

To my dearest sisters...Tricia, Kathy, Janice and Robin...you will never know the gratitude and love in my heart for all your sacrificial love and care giving that you so unconditionally gave to Mother for many many months.(and lifetime) I love you so.

To my wonderful loving Father...you gave me the greatest gift a father could give his children. You loved and cherished my precious Mother every day of her life.
You are her first and only love. Mother adored you.
We will be here forever to love and hold you up always.
I love you so.

To Rachael, Bill, Fred, and my husband Tom...my heart is full of gratitude for the love you always gave Mother. At the most difficult times you all were so supportive, and patient,and giving in any way that was needed to meet Mothers needs. You helped hold us all up. My heart will always remember.

And dearest Mother...you have five grandchildren that love you more than words could ever express. Amanda,
Lauren, John, William, and Avery have beautiful memories of the most loving Gram in the whole universe!

Your legacy of love lives in each one of us Mother. My promise to you is that we will continue to love and care for each other as you did for us.

Your Loving Daughter,

Linda
F. Hernlem
Jul 9, 2012

A Tribute to Patricia Ann Fonner
As delivered July 8, 20121
"An excellent wife who can find? She is far more precious than jewels" Prov 31:10
John Fonner found that woman over 60 years ago and took her to be his wife. Patricia Ann Winters joined John, and for the rest of their lives the couple became known as "Patty & Bo". John obviously knew a good thing when he saw her, since he married her when she was just 16, and a year later Patty began the lifetime achievements we celebrate in her today.
"The heart of her husband trusts in her, and he will have no lack of gain. She does him good, and not harm, all the days of her life." (11-12)
By many accounts, this was a royal family. You see, Patty treated John like a king. Everything she did was to make him happy. She lived to serve ... willingly, lovingly, sacrificially. When John came home from work, Patty was there with dinner prepared and treated him with all the comforts of home. If they weren't king and queen, then they were prince charming and his princess. The indelible image of a fairy tale marriage took on reality in the minds of their five daughters as they saw it lived out in mom and dad. They created a standard of love and romance and a vision of virtue and fidelity in their marriage that lifted the meaning of that covenant to the status of ideal. And they were naturals at it.
"She rises while it is yet night and provides food for her household and portions for her maidens." (15) "She opens up her mouth with wisdom, and the teaching of kindness is on her tongue. She looks well to the ways of her household and does not eat the bread of idleness." (26 - 27)
Patty was the heartbeat of her household, the cornerstone of her family. According to each of her children she was always home, always for them. She did all the preparing and after everything was enjoyed, she did the finishing. She took on family one at a time, five times over. Of course, each of the daughters was unique, yet in the spirit of unconditional love, mom played the great equalizer in every respect. She gave fully of herself to each of them, making certain they all felt equally loved whether it was through Christmas presents or in sharing household responsibilities. They all truly "did life together."
Mom was especially good at celebration. No matter what the occasion, or who it was for or about, she made certain it was treated as significant. She loved singing the praises of her heart to others through greeting cards, and to get the right one, she had to read them all. Shopping the Hallmark store was nearly an all day event and she cried as often in picking out the right card and sentiment as she did in receiving those from loved ones. On occasions where cards were given, the family always let out with a collective "awwww" as each one was opened, simply because of the tenderness she inspired in those moments.
Wisdom and know-how dispensed with consideration and kindness were part of her character. Whenever anyone in the family needed soul care advice or just everyday information, the response was ..."Go ask mom, she'll know." And whether she had the right answer or not (usually she did), you always felt better just because you asked her.
"Her children rise up and call her blessed; her husband also, and he praises her. Many women have done excellently, but you (Patricia) surpass them all." (28-29)
Patricia, Patty, mom, Aunt Patty, gram - each of these titles is a term of endearment to those of us who celebrate her life. We count ourselves as those blessed to have been part of that life. She spoke truth, she embodied virtue, she idealized motherhood, she nurtured family, she loved abundantly and sacrificially. Her physical departure leaves behind an empty space that will not again be filled. But we who have been touched by her angelic spirit remain filled with everything she had to give. She radiated warmth and grace. Though loss now tugs at our hearts, we are reminded how she tickled our ears. She called it a "zipple"; it was how she said "I love you." I wonder if she and Jesus aren't exchanging zipples right now. Let's look forward to the day we can find out.
God fashioned you for us in His great story. How you lived in that was for His great glory. WE CELEBRATE YOU IN LOVE.


John Fonner
Jul 9, 2012
My Dearest Patty,

We grew together in love and tears for sixty wonderful years. Your faithfulness and support gave strength to our marriage. Your ability to notice everything but overlook a lot made life fun. You were always satisfied with our love for each other. I adore you with all of my heart. Your pleasant smile made every day a memory that will last forever. You are the Bride of my youth. We will be together again. Rest peacefully my darling.

All of my love always and forever,

Bo
Anthony (Tony) Tyler
Jul 8, 2012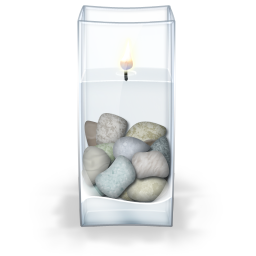 Bo; A joy in a loss of a loved one is to know that the arms of the lord has welcomed her.Try to think and treasure the many wonderful years you shared together and the legacy of your five daughters to comfort you. It was a touching time to have the both of you as my brother and sister in law. Tony
Cathy Bewley
Jul 7, 2012

Dear Robin,

Leighton and I were so very sorry to hear of the passing of your Mom. We will always remember what a kind and gracious woman she was and how much she loved her girls. Someday you will be together again.

"A Mother leaves a legacy of love that transcends time and space, connecting one heart to another, forever"

Our deepest condolences to you and your family.

Love,
Cathy & Leighton Bewley
Fred Hernlem
Jul 6, 2012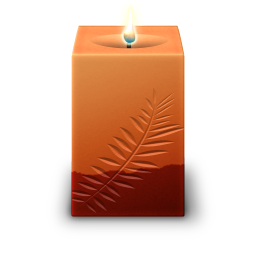 Mom,
You are the second mother I have lost, with my mother having passed away some years ago. The pain of loss strikes hard again with your passing, yet it reminds me of how the moment the pain and suffering of this present life ends, we who die in Christ, immediately go to live with him in glory. I always remarked to Robin how I thought you were the quiet one of the family and she explained that behind that meekness laid the strength of your family unit. I have come to experience you as the source of your family's love and the joy of their life of togetherness. You are the ideal of motherhood and the model of a woman of God. I am blessed to have been touched by your life and reap the benefits of your legacy in my wife.

Rest in His arms.

Love, and honor,
Fred
Carole Samuda
Jul 6, 2012
"We cannot LORD thy purpose see but all is well that is done by Thee"

Pat: Rest in the arms of Jesus.

Love, Carole
Hilda (Angel) Phillips
Jul 5, 2012

What a heartbreaker to hear that my dear cousin Patty had passed away. My sister Susan and I were reminising about days gone by just the other week - Susan remembering when she used to babysit for Patty and Bo, when all those little girls were babies - now that had to be a long long time ago !! :):) My memories are more recent like when my mom, Aunt Hilda, would get her phone book out and say to me - I'm gonna call Patty - they had the best conversations together and of course i stuck around to say hello to Patty too! We all enjoyed a good time at my mom's 90th birthday party, lots of reminising there and a more recent and sad time, my mum's funeral. But the good thing was we were all able to spend time together - family - laugh about the things in the past and share memories of Grandma, Grandpap, and happy memories of Uncle Frank (Ocean he was called) and Aunt Ruth - she was a sweetheart. So to Bo and all the girls and all their extended families, Patty's sisters and brothers, our cousins, you are in our hearts and our prayers. God bless you Patty and may you rest in the peace of the Lord. Your pretty smile and happy heart will be missed.
With our love,
Hilda (Angel) Phillips
Susan (Angel) Lamarre
Carole & Daniel Dunn Ret. MPD
Jul 4, 2012
John...Dan and I are both so sorry to hear of Patty's passing. Looking at the photo's posted here shows us what a happy family you were and how much Patty was loved. Please find peace in your heart knowing that she is now free of pain and you will meet her again some day in heaven. You and your family are in our prayers. Carole & Dan Dunn...Reitred MPD.
Janice Tillman
Jul 4, 2012
My Precious Mother,

I can still hear your comforting voice and feel your gentle touch. I miss you so very much. How blessed I am to be your daughter. You taught me love, patience and most importantly, faith in our Lord Jesus Christ. I love you with all of my heart and soul. I know that one day we will be together again for all eternity. All of my love forever and ever.




Robin Hernlem
Jul 3, 2012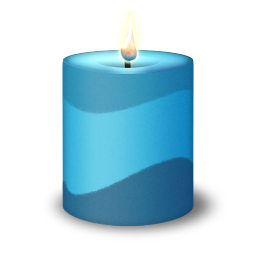 My Dearest Beloved Mother,
You were by far God's greatest treasure to me here on earth.I will be forever grateful that I am your daughter. My deep love for you will carry me through until I see your beautiful face again in Heaven. I love you with all that I am, with all of my heart. Soon and very soon we will be together again. Rest In Peace in the arms of your Lord and Savior Jesus Christ.
Photos & Videos of Patricia
Videos
Loading...
Photos
Loading...
Healing Registry
Services & Events
Visitation

Sunday, Jul 8, 2012

4:00 PM - 8:00 PM

Fred Hunter Funeral Home Taft Street
6301 Taft Street
Hollywood, Florida 33024


Tributes and Prayer service begin 6:30pm


Map & Driving Directions
Service

Monday, Jul 9, 2012

11:00 AM

St. Maximilian Kolbe Catholic Church
701 North Hiatus Road
Pembroke Pines, Florida



Map & Driving Directions
Subscribe to updates
To receive email notifications when a new memory or photo is added to Patricia's online obituary, please enter your information below.
Patricia's Monument
Loading...
Services & Events
Visitation
Fred Hunter Funeral Home Taft Street
July 8, 2012, 4:00 PM - 8:00 PM
Service
St. Maximilian Kolbe Catholic Church
July 9, 2012, 11:00 AM
+