Barry Wayne Harris
January 5, 1953 -
July 9, 2012
Barry's Obituary
Harris, Barry Wayne, 59, of Ft. Lauderdale, passed away on July 9, 2012. Arrangements by Fred Hunter's Downtown Ft. Lauderdale Chapel.
Add or view memories
Memories of Barry
Maureen
Dec 20, 2012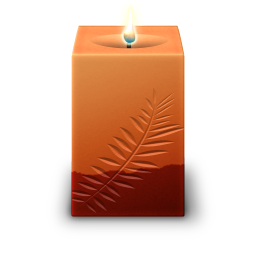 Okay I have to say this. I have been telling the story about how Barry and I were tattooed on daddy's arm, spelled wrong, so I have been doing this for so long, I forgot to write in correctly. Barry is spelled with an (a) instead of like the berries we eat. Daddy spelled me Moreen. Hey at least we were on there, so it was kind of a joke between Barry and I. No offence to anyone.
Maureen Harris (Squeaky)
Dec 20, 2012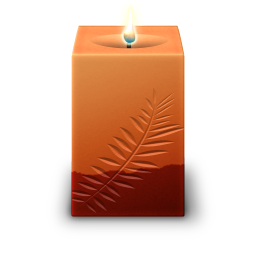 Berry was my big brudder. That's what I always called him. Years ago, he and I had to drive from Okeechobee, to Ft Lauderdale. I loved road tripping with Berry. We would take up our time singing together. He had a beautiful voice, and all of us, my siblings and I would sing together to pass time in the car..Anyway, I was about 16 and so Berry was 17 or 18 at the time. Daddy had just bought a brand new GMC work truck that he was letting Berry use to drive south. The last thing daddy said was, "and don't wreck the damned thing" after Berry had convinced him to let us take it. I'll tell you up front. Berry could wreck anything with wheels. He had a history of very funny wrecks, where he didn't get hurt, but scared the crap out of someone. So, back to the story. We were driving along after dark, and had started singing House Of the Rising Sun. Well Berry loved to sing and he got so far into that song, and harmonizing that he seemed to forget he was operating a large heavy truck. Well I have to admit, singing was always my favorite thing to do too, so it took a lot to drag me back to the reality sometimes. Also, I always sang with my eyes closed,...(A.D.D you know..kept me from forgetting the words) when all of the sudden I was dragged back by a huge bump and then a series of bumps. Berry had driven off the road into a ditch at 60 miles an hour. I screamed, but Berry, just looked at me like, "I meant to do that" and kept right on singing The House Of The Rising Sun even lowder. We were in the ditch for about 60 seconds I think with Berry looking at me sideways and smiling, while he continued singing, at the top of his lungs so I saw that we weren't in terrible or immidiate danger and piped up and sang too. He finally pulled the truck back up on 441, (I think) and we finished the song. He goes right on singing another song. I had to stop him to see if he was aware of what he'd just done, and he said," if you tell daddy I'll never drive you anywhere again. Like it was a joke. EVERYTHING was a joke to him. Berry was always there when I needed him, and like others have said in here, he never had a bad word to say about many people. I will miss Big Brudder, but I know that he's with Wayne, Tommy and those we've loved who've passed before us. I know that he's being a guardian angel for all he loved. The night my dear brother passed, I had my own memorial for him since I couldn't be there and I was all alone. I burned candles in the window, and sang the House of The Rising Sun. It wasn't much fun without him, but I felt like he was singing too somewhere. I send my love to Berry and all those wonderful people he spawned. He made great babies...each and every one of them.! You are sorely missed Brudder Bo, and greatly loved.
Donna Sherbourne
Jul 22, 2012

I have known Barry since I was 14 . He stayed my friend all these years I will miss not being able to talk to him on the phone or hear his laughter.Every woman in Barrys life stayed in his big heart,he loved all of his children and grandchildren,he lovenly called all of them his babies.God bless you Barry rest in peace
Nancy
Jul 14, 2012
I remember Barry being a happy person who was nice to everybody and the type of person that got along with everybody. He was a good father and always did his best to do the right thing by his family and friends. He will be missed by a lot of people.
Joni McCullough
Jul 14, 2012
I remember growing up when I first met Barry that he was a good dad to Kelli and Wayne. I know over the years him and Susan had become friends even though they were living apart and the last time I saw him was when our Nana passed. It was so good to see him and I was so surprised to see him and to catch up with him. All the memories we had when we were kids are too numerous to name.. You will be missed but we will see you again soon one day!!
Yasmin Daniels
Jul 14, 2012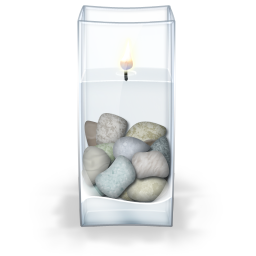 Barry was an inspiration to life in itself and there are no words to describe what an amazing individual he was. His big and generous heart displayed mountains of love not only in words, but in actions as well. The Sri Lankan get-togethers we had will never be the same! Barry, you will be missed immensely. You may have departed this world, but our memories of you will live forever.
Melissa Harris
Jul 14, 2012
How in the world do they expect someone to put all that was Barry, in a box full of words? It's impossible! He was a truly great big brother, a peace keeper during family feuds, THE funniest man I have ever known, the most sensible character on the planet, the most generous person, a truly wonderful man, and had the best imagination of anybody...ever!

I have just written, and erased several paragraphs. I really just can't do this right now, I'm sorry.

I love Brother Bear!
Vaya con dios...
Go with God.


Mandi Johnson
Jul 14, 2012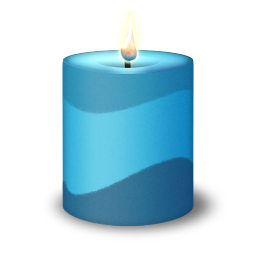 Well to start with you were the big brother , always the big brother If I was haveing a bad day I would dial your number ,Then wham you would crack the silliest joke and through the tears out came laughter . You were my happy place my hero and one of the best friend a sister could have , and now your gone ,I am going to miss any and every converstion We ever had and every one we should still be having . You knew more people then any one man I personally know , And they every one repected you .When we were younger ( Melissa and I ) we would wait for you to go to sleep and then you had a head full of hair, we would hide things in it and wait for you to wake up , You as always played along and would shake your head and things such as pens ,coins Ect. would fly you would yell Mandi ,Melissa where are you and we would sqeal and run you hot on our heals , Then it would turn into a tickel fest . Love is a good word for family I loved you I apperciated you and I will always miss you Brother Bear. It's not fair to leave us behind ,So save us a space next to you my older sibling we will all join you in our next walk .
Belinda Wilks
Jul 13, 2012
Bear was my little brother, drove him nuts when he couldn't boss me around. (And he never could). He and I used to have some major disagreements, but we always got over them. And he always gave me that silly grin when we made up. Y'all remember him as an adult, I remember him as a cute little guy with soft curls, big brown eyes, and perpetual, "Why." I think that's what I loved about him most, he never quit asking, " Why?" And he'd dig until he did find out why. He was a kind and generous soul even as a child. We'd have to share our treats with him so he could share his with his three imaginary friends who were his constant companions until about the age of 4.
Barry was a premature child and quite sick until we moved to Florida when he was 3. He could talk before he could walk, and talk he did. My Mom used to say when she took Barry to the grocery store that they had made 9 or 10 new friends. He never met anyone even as a small child that could stay a stranger any longer than it took him to smile Andy say hello to them. He was a heart stealer from age 1.He used to get us laughing so hard when he'd start to giggle, it was infectious then and just got better with age. I seriously don't think I ever heard him say anything bad about anyone. He was kind to a fault his whole life. I used to envy him that. My sweet little brother grew up to be an amazingly sweet man.
Nothing meant more to him than his children, then his Grandchildren. He loved them with his whole Heart. I'll miss picking up the phone and swapping kid and grand kid stories with him. We used to tell each other stories and laugh until one of us would have to hang up just to be able to breathe. I'll miss his magic smile, his great big laugh, but I'll miss his kindness and friendship in my life. I'll miss our ,"Why." discussions. Little brother I love you beyond measure. But hey now you can go talk to the originator and find out exactly,"Why?"








Diane Grenier
Jul 13, 2012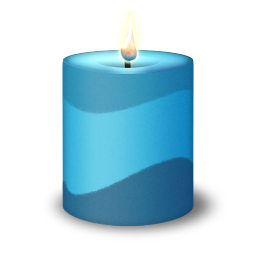 Everyone at Jack's Diner will sincerely miss you. I just sat with you on Saturday and heard your last joke.It was pretty funny. We laughed the whole time and thats what I will remember about you. It hurts that your gone, but i'm good knowing your up there looking out for us down here.
Judy Miller
Jul 13, 2012

most of my memories of Barry are his younger gullible years. At that time I was his sister-in-law.....he was so sweet but always getting himself in some kind of mess. (nothing serious). My biggest memory is trying to have a quiet conversation with him so other people would not hear us but that was impossible with Barry! LOL Gotta Love him!
I am loving all of the older pictures family and friends are posting. Good Memories!
Diane Schroedle
Jul 13, 2012
Barry was always there when I needed a friend. We use to hang out, watch TV and drink coffee - I remember his smile, how he loved to work, cook, sleep on his recliner, and take road trips. Barry will always have a special place in my heart.
Lisa Monaghan
Jul 13, 2012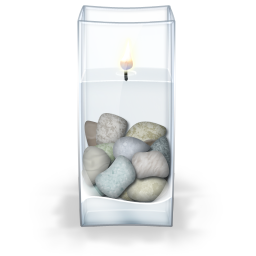 I will miss your laugh and how you always found a way to say something nice about everyone. I will miss your jokes and the way you always laughed even when I groaned at the punchline. You had the best laugh. I am going miss hanging out with you and watching the kids light up when they saw you. The world feels much emptier without your big personality to fill it. I love you, Dad.
Kelsey Monaghan
Jul 13, 2012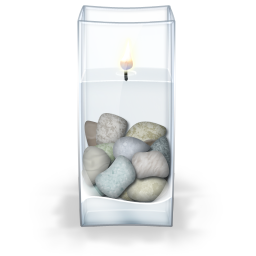 I'll miss you saying "I am gonna bite your head" but I won't miss when actually did it! I will miss your silly faces you would make at me, how when we went to restaurants you made everyone laugh even people at other tables and you flirted with the waitress's. I will miss your hugs and kisses.
Daniel Pinero
Jul 12, 2012
I spent two fantistic summers working my butt off in the heat for you and with your son pouring concrete, grinding out humps, framing jobs and melting in 100 degree weather however you always made the days fun. You made me laugh as a kid and you made me laugh as a man. You always brought an excitement into a room. I feel honored to have known you and your family from childhood. You will always be missed...even your jokes, definately your smile and most of all your charisma. With our Love, Daniel, Kara and Avery Pinero.
Susan Churchwell
Jul 12, 2012

You,me, Alan Federico and Karen Brownlee on a double date to see the movie Ryan's Daughter. You talked during the whole movie. It always amazed me how you never met a stranger. You are probably already talking God's ear off. I will miss your Happy Birthday song every year. I will not miss your silly jokes. You will always have a very special place in my heart. Thank you for the memories and especially for Kelli and Wayne. Love you.
Jody Cooper
Jul 12, 2012
Uncle Barry had the most booming voice of anybody I have ever met! He also had a way of making you feel like you've known him your entire life from the moment you met him. He will be missed
Mary Osburn
Jul 12, 2012
I will miss Barry's big smile and his funny jokes he would share with me each week here at Davis Brothers Construction Company.
Uncle BoB, Aunt Diana
Jul 12, 2012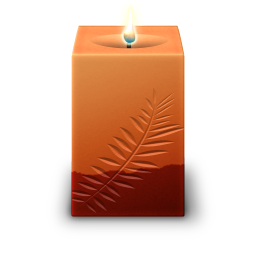 I will miss our phone conversations, you always made me laugh. Uncle BoB loved you so much, he always has fun little stories of when you were a kid. You have a special place in our hearts!
Photos & Videos of Barry
Videos
Loading...
Photos
Loading...
Healing Registry
Services & Events
Visitation

Saturday, Jul 14, 2012

11:30 AM - 1:00 PM

Fred Hunter's Downtown Fort Lauderdale Home
718 South Federal Highway
Ft. Lauderdale, Florida


Celebration of Life


Map & Driving Directions
Service

Saturday, Jul 14, 2012

1:00 PM

Fred Hunter's Downtown Fort Lauderdale Home
718 South Federal Highway
Ft. Lauderdale, Florida



Map & Driving Directions
Subscribe to updates
To receive email notifications when a new memory or photo is added to Barry's online obituary, please enter your information below.
Barry's Monument
Loading...
Services & Events
Visitation
Fred Hunter's Downtown Fort Lauderdale Home
July 14, 2012, 11:30 AM - 1:00 PM
Service
Fred Hunter's Downtown Fort Lauderdale Home
July 14, 2012, 1:00 PM
+