William Richard O'Hay
June 13, 1935 -
July 13, 2012
William's Obituary
In lieu of flowers, please make donations to:

The Poverello Center
2056 N Dixie Highway
Wilton Manors, FL 33305
954-561-3663
www.poverello.org
Add or view memories
Memories of William
Sally Warner
Jul 30, 2012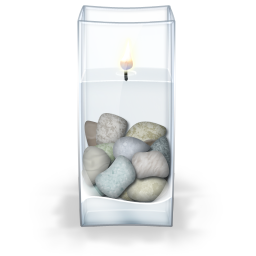 Dear O'Hay Family,

I just wanted to tell how sorry I am to hear of cousin Bill's passsing. I know my Mother Alice thought so much of his Father, my Mother's older brother. And I know she would also have thought the same of her nephew Bill. I am so glad to have met him at the last family reunion. He was a very nice man.

God Bless you All.
Sally Warner (Mother Alice O'Hay)
Rochelle O'Hay
Jul 23, 2012
I want to thank Theresa Dolan for being such a great friend to Eve and to Bill. I am so thankful Eve has you in her life right now during these adjusting days ahead. Bill would always tell me when he saw me that I was his "favorite" daughter-in-law. At first I thought - wow what a compliment until I realized I was his ONLY daughter in law!! Ha ha I always appreciated his great sense of humor. Dad thanks for all the fancy dinners out over the years. You always showed us a great time. See you in heaven someday....love your daughter in law - Rochelle
ken kennedy
Jul 20, 2012
I use to sell Bill a lot of casual clothes at Sterlings mens store over the years and he would talk highly of the kids and especially high of Eve always like to kid around again a great friend and customer. Eve always let him look around and I would show him the latest looks He surely will be missed. Sincerely. Ken Kennedy
Theresa Dolan
Jul 18, 2012
Two years ago today, we all gathered for my Bill's Memorial. And I would have never thought we would be together for Billy O. Bill Dolan & I knew the tender side of Bill. Each day & night, the two Bills would talk endlessly on the phone after having lunch together that day. They weren't competitors in any way. But more like brothers who cared so much about each other. Both of them talked proudly about their children, and I heard them both say how lucky they were to have the wives they had. William Richard & William Richard thought they would find the cure for their problems, but instead, they are now talking endlessly to each other in Heaven. Heaven just coulnd't wait.
Joe & Karen Veres
Jul 17, 2012
Dear O'Hay family, I am so sorry to hear of cousin Rich's passing. We will keep you in our prayers.

Joe & Karen Veres
Julia O'Hay Veres
Jul 17, 2012
To Rich's wife Eve, children and grand childern, I extend my deepest sympathies and will keep all of you in my prayers. It is with a heavy heart that I bid farewell to my dear nephew Richard, but with the knowledge that he is at peace and reunited with loved ones.

Love

Aunt Julia
William Kevin O'Hay
Jul 17, 2012
We worked hard together and we "played" hard together. Whether we were working a late night at the store, or playing a quick "nine" before dinner (so that Eve would not be made a golf widow), my dad always made time for me. I remember how happy he was when Sweeney bought the store in Lake Worth. I was working all the way in Jensen Beach, and he was all the way in Hollywood. He got this really big smile and said to me "we'll do the liquor orders on Monday morning from the Lake Worth store and be playing golf by 10 am". I don't have to say much more except that you knew it was time to move when he said "Let's Go", and it was almost always because we were gonna have some fun, whether at work or play. I came her some 33 years ago to see my dad and Eve, who I had not seen in a long time. I am so glad I stayed, it brought out the very best in me. So I say goodbye to my dad, my golf pal, my Dolphin Game Buddy, and truly the best friend anyone could ever have. Rest in peace.
Your son Kevin
Jack Jackson
Jul 17, 2012
Bill was a "one of a kind" in every sense... I couldn't begin to recount all of the great times we had together whether at dinner at Burt & Jacks, special occassion parties, playing golf, telling jokes or going to sporting events. As long as Bill was there.. it was going to fun. Over the years I have told so many "Bill O'Hay stories as I traveled. You can't say Bill O'Hay, the P-Burgh Flash, without a smile on your face. Seeing Bill & Eve arrive in the lobby of Burt & Jacks all dressed up on a Saturday night...I didn't even have to look at my watch as it was always 8:15pm!!! Whether it was sending him to the men's room to meet his idol Mickey Mantle or Bill telling me when I called him on a golf rule in the middle of a match when he said "Jack...golf is hard enough without playing by the rules!"...there will never be another Bill O'Hay...

I join together with all your many friends Eve... in sending our deepest love to you and your family on your loss. We will always keep Bill's memory alive...

Love,

Jack
William Daniel O'Hay
Jul 16, 2012

He has passed but his love lives on, he is still with me but his body is gone. He was there when i was little, he tought me, i swam. But now he is gone, and this boy is now a man..
PATTY AMD JOE
Jul 16, 2012
THERE ARE NO ARE WORDS TO DESCRIBE OUR WONDERFUL MEMORIES WITH BILL OUR THOUGHTS ARE WITH YOU ALL,
Randy and Susan Palmer
Jul 15, 2012
Great partner. Even better friend. We will miss him dearly.
Photos & Videos of William
Videos
Loading...
Photos
Loading...
Healing Registry
Services & Events
Visitation

Wednesday, Jul 18, 2012

10:00 AM - 11:30 AM

Fred Hunter Funeral Home - Taft Street
6301 Taft Street
Hollywood, Florida 33024



Map & Driving Directions
Service

Wednesday, Jul 18, 2012

11:30 AM

Fred Hunter Funeral Home Taft Street
6301 Taft Street
Hollywood, Florida 33024



Map & Driving Directions
Subscribe to updates
To receive email notifications when a new memory or photo is added to William's online obituary, please enter your information below.
William's Monument
Loading...
Services & Events
Visitation
Fred Hunter Funeral Home - Taft Street
July 18, 2012, 10:00 AM - 11:30 AM
Service
Fred Hunter Funeral Home Taft Street
July 18, 2012, 11:30 AM
+