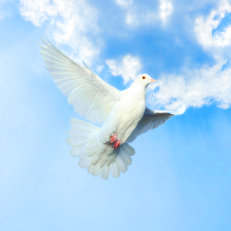 Sara J Perez
February 13, 1926 -
July 20, 2012
Sara's Obituary
Obituary will be available soon.
Add or view memories
Memories of Sara
Lizette Perez Rose
Sep 27, 2012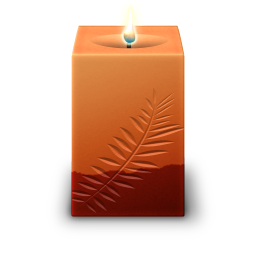 Life is given as a gift,
So wonderful and new,
We need to live it day to day,
Being careful as we do,
True treasure is not found in pirate ships,
in chest of silver and gold,
treasure isn't ruby rings,
and jewels from long ago.

My treasure is you, being my mom.

Every morning I wake up and think,
did I pray for her in my sleep,
I think about you all the time,
Hoping and praying that you know I know you are by my side each day. Bindi knows too!

Whenever I feel like your not here I
just close my eyes and here you are.
Hoping and praying each and everyday,
and leaving the bad news to yesterday.

Now all I do is think about you and smile
I cherish all the memories and thoughts that we shared,
and remember how much you love and care,
you are gone now and it's still hard to part,
For I will always think of you in my heart!

I think about all that we talk about, and how true it came to be. You said I am "The strong one" and I will carry your wishes till the day we are together. This I learned from you mom. This I promised you. Mom thanks for being by my side each and everyday. I am so grateful for you being where you are and knowing now there is a Higher Power.

We all loved you then and we all love you now. Till we are together, Lizette.......



Rev. Aida Orta
Jul 26, 2012
Sara: Mujer sabia y valiente. Nunca olvidare tu sonrisa a través de tu enfermedad. Siempre estabas allí cuando alguien te necesitaba, no importaba tu dolor. Sé que ya no tienes más dolor y sufrimiento porque estas en las manos de Dios. Un día los veremos, no te digo adiós pero asta entonces. Nunca de olvidare.
Annie
Jul 26, 2012
Mom I will miss you with all my heart. You faught a hard battle. You were strong woman. You rainsed all 5 of us, with love, and show us right from wrong. You tried to unite us, so that we could be together, in our sorrow.
I am glad that I was there for you,in your time of need. I will always remember you with great love. Miss you Mom.
Millie
Jul 25, 2012
I have many memories of Sara from the day she arrived in Tampa to the moment we took her to the hospital when we found out she had cancer, at that time she gave me the biggest lesson of life, she told me I am going to beat this disease she gave the fight of the century. Sara you gave it all you had.We had a great time together , I cooked what you enjoyed the most, you loved it all Mom I miss you. I cant make arroz con gandules without thinking of you . I know you are with God in heaven looking out for all of us. I love you
Annette Olmeda
Jul 24, 2012
I have many great memories of my aunt Sara from childhood to adulthood. She was a beautiful human being that God has permitted us to know and love. Sara was a person full of life and very free spirit. She had a heart of gold. She was also a petite woman who had a strong will power to live life. My aunt Sara was a loving caring mother, aunt, sister, grandmother and a friend. Sara can always light up your heart with a smile. I could not ask for a greater aunt like Sara who was more to me as a grandmother then aunt. I will miss her funny sense of humor and the quality time I've spent with her. Sara where ever you are, thank you for being part of my life. I will always caring you in my heart.
Colette M Rose
Jul 22, 2012

I have not only one memory of my grandmother but many in which will always be with me. Shes my inspiration in life and has taught me to be strong. Im going to miss our talks and our comical conversations and my little Spanish lessons. Thats only a small percent of a lifetime of memories good and bad and there's just not enough words or time to share every single thought or memory...all I know is no matter what she's alive n here with me everyday.
Photos & Videos of Sara
Videos
Loading...
Photos
Loading...
Healing Registry
Services & Events
Visitation

Monday, Jul 23, 2012

10:00 AM - 2:00 PM

Fred Hunter Funeral Home - Taft Street
6301 Taft Street
Hollywood, Florida 33024



Map & Driving Directions
Service

Monday, Jul 23, 2012

2:00 PM

Fred Hunter Funeral Home - Taft Street
6301 Taft Street
Hollywood, Florida 33024


Entombment at Hollywood Memorial Gardens/Legacy Chapel


Map & Driving Directions
Subscribe to updates
To receive email notifications when a new memory or photo is added to Sara's online obituary, please enter your information below.
Sara's Monument
Loading...
Services & Events
Visitation
Fred Hunter Funeral Home - Taft Street
July 23, 2012, 10:00 AM - 2:00 PM
Service
Fred Hunter Funeral Home - Taft Street
July 23, 2012, 2:00 PM
+