Marvin Ludwig
July 8, 1935 -
July 28, 2012
Marvin's Obituary
Marvin Ludwig, 77, of Hollywood, Florida passed away on Saturday, July 28, 2012.

He was born in Kenosha, Wisconsin on July 8, 1935. As a young teenager he had taken an interest in the produce business. He hated the cold weather in Wisconsin, so in 1953 he came to Hollywood on vacation with three of his friends, looking for fun. He was set up on a blind date, which turned into a 57 year marriage with his wife June. They started Ludwig's Market the same year they married. The business was open for 50 years and Marvin was known as the "Pumpkin King". Along with the pumpkin, he was known for bringing the nostalgic mid-western ways of celebrating the fall season to South Florida. He brought in the Michigan fruits and cider along with pumpkins.

When he started his business in 1955, he was adjacent to Delaware Chicken Farm which was owned by his mother and father-in-law. At that time, the business was located on State Road 7 which only 8 cars per hour passed by and the population of West Hollywood was approximately 28,000 people.

Visitation on Wednesday, August 1st from 12 O'clock noon to 2:00 P.M. at Fred Hunter's Hollywood Memorial Garden Home, 6301 Taft Street Hollywood with a funeral service starting and 2:00 P.M. Relatives and friends are kindly invited to attend. Entombment will follow at Hollywood Memorial Gardens Mausoleum and Cemetery

Add or view memories
Memories of Marvin
Libby Seeburger
Aug 14, 2012
We are sad to hear of Marvin's passing. He has been a boating client of ours for many years and we always enjoyed his stories when he came to see us every year. He will be missed.
Kim Hoff - Lane
Aug 4, 2012
We too, are greatly saddened by the loss of this great man. "Marvin" was a household name for us, living in Coldwater, Michigan...my dad sent truckloads of produce from our family farm to Marvin in Florida - all my growing up years. My dad considered Marvin a great friend and business partner. Marvin and June would visit and always showed us great love and generosity. Marvin could light up a room with his personality and June was the love of his life. God bless and keep him close and we send our deepest sympathies to June. The world has lost a great man. We pray the angels are celebrating with his Homecoming.
Joanne Hopkins
Aug 3, 2012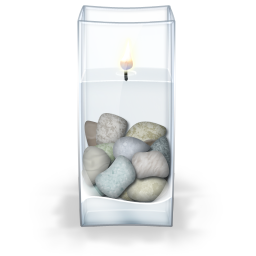 I am so saddened by this, especially since I did not know about it in time for the funeral. I worked for Marvin for a long time. I can truthfully say he was a legend in his own time, and the best at what he did. My sincerest condolences to June.
Matt and Ann Maloney
Aug 2, 2012
I started working for Marvin and June when I was 14 years old. Marvin taught me, two important work ethics, that I have carried throughout my life and my business, "Never fear hard work and there is no easy way!"
I always sell a top quality product, this practice I learned from Marvin, also.
I moved away when I was 21 years old and had just gotten married. Even though I left Marvin's side, I still carry his outstanding morals with me, 35 years later. He made a lasting impression on me. He will be missed but not forgotten!
I have fond memories of going out to dinner with June and Marvin after a hard days work. Also, I recall the
happy times we had going out in "June Bug" with them both.
My prayers go out to June and her family.
Scott Blank
Aug 1, 2012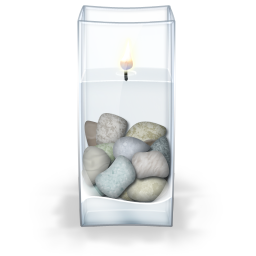 I met Marvin and June thru my employment with Republic Security Bank and built a friendship around the neighborhood and all the challenges the world brought to South Florida. For twelve years I considered myself more than just his banker, but a friend. He will be missed as a man of integrity, and a family friend for which my children loved to send holiday cards.
I believe there was no other love than he had of June, and traveling around the US either by coach or boat. God speed on your travels and may we all come together at a later date. You will be missed and I will make an effort to make sure June always has a consultant for sound advice and some protection.
Mark Siple
Aug 1, 2012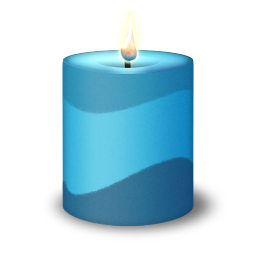 My father was Marvin,s accountant since the 1960,s. he was a great business man, and a great friend to my dad. My parents are out west with my sister. Don and Jean,s thoughts and prayers are with your family.
Tom Duff (son of Merle Duff--Marvin's cousin)
Jul 31, 2012
I will always remember Marvin at my family reunions when I was growing up. He was always the life of the room and I always looked forward to talking to him. I will always remember all of the fireworks he brought one year as we lit them off at the Basset farm. He truly made my 4th of July as I still talk about that memory today. Rest in Peace.
Rusty Glover
Jul 30, 2012
Uncle Marvin was a good man. My greatest memory was when I was 3 yrs old and me and my mom and dad got to spend a wonderful winter season down in Hollywood. Seeing all the pumpkins, oranges and apple cider will forever be a ingrained in my mind. Thank Uncle Marvin for giving me such great memories. You will be missed
Chaz Hoff
Jul 30, 2012
Marvin, Has known our family for over 50 years and we raised Pumpkins together in Michigan,and that is why he had been known as the Pumpkin "KING" .When I last spoke to Marvin on July 17, He was planning on coming up to visit with his wife June after he got to feeling better. It SADDENS me deeply that his trip will never be made.
It is a VERY BUSY time of the year in the Fruit & Vegetable Business for us in Michigan and with that said I know in my heart that I MUST be in Holly Wood Florida on Wednesday August 1,2012 to say good bye to our family friend.
I am going to miss you Marvin !
Chaz Hoff
Hoff's Vegetable Farm
Coldwater Michigan
maurice gadbois
Jul 30, 2012
i worked next door at delaware farm fior twenty years and saw him most every day, he was a hard worker , now he can rest. hope is now for june to go on.
Beverly & Paul Mumford
Jul 29, 2012

Marvin was a great man!
Photos & Videos of Marvin
Videos
Loading...
Photos
Loading...
Healing Registry
Services & Events
Visitation

Wednesday, Aug 1, 2012

12:00 AM - 2:00 PM

Fred Hunter Funeral Home - Taft Street
6301 Taft Street
Hollywood, Florida 33024



Map & Driving Directions
Service

Wednesday, Aug 1, 2012

2:00 PM

Fred Hunter Funeral Home - Taft Street
6301 Taft Street
Hollywood, Florida 33024



Map & Driving Directions
Subscribe to updates
To receive email notifications when a new memory or photo is added to Marvin's online obituary, please enter your information below.
Marvin's Monument
Loading...
Services & Events
Visitation
Fred Hunter Funeral Home - Taft Street
August 1, 2012, 12:00 AM - 2:00 PM
Service
Fred Hunter Funeral Home - Taft Street
August 1, 2012, 2:00 PM
+