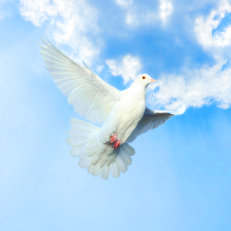 Joseph "Buster" Mott II
March 8, 1963 -
July 27, 2012
Joseph's Obituary
JOSEPH C. MOTT II

Born: March 8, 1963 at Broward General Hospital, Ft. Lauderdale, Fl to Joe and Jo Ann Mott. Died: July 27, 2012 in Coconut Creek, Fl after a long and hard battle with cancer. Survived by : Mother, Jo Ann Waldheim, Step-Mother, Carol Ann Mott, Son, Devin J. Mott and Sister, Suzi Mott. Predeceased by: Dad, Joe Mott and Step-Father, Doctor Hugo Waldheim
As a youngster he was always at the Hillsboro Inlet docks waiting for his Dad to return with his Charter and hopefully lots of fish so that he could clean them and sell to the follks that came every day to see what the boats would bring in. He then usually with the help of a friend cleaned the boat for his Dad and Danny Beare. He loved that job cause he was making money..WOW, this is great he thought. He and sister Suzi had their own John Boat and would leave their home in Little Harbor, Deerfield and head down the Intercoastal to get to the docks to see Dad and sometimes probably doing a little fishing on their way. This was so cool they thought..That ofcourse was when there were not so many boats using the Intercoastal that they worried about getting run over by a cigarette boat or something else, you could even then waterski in the Intercoastal and feel safe.. As years past he continued to fish as kids do with their Dads and some on his own but always watching and learning. He worked for his Dad at Triple M Seafood fishing for Swordfish on the company boats, later his Dad had his own Swordfish boat and he worked along side him still watching and learning and when his Dad retired he took over running the boat. He was a second generation swordfisherman and like his Dad he was an excellent fisherman and loved being on the ocean. He married Lisa Pinnell and they had a son, Devin, he was so thrilled to be a Dad and loved Devin oh so much. He spent as much time with him as possible and fished with him at the Keyes when he was little at Lisa's parents place where they all always had such good times. He also took Devin to his Dads place in Lorida on Lake Istokpoga where they fished for bass and crapies, etc., then as Devin got older he occasionally went on the Swordfish boat with Buster and crew getting to know what that fishing was all about and how it was done. A few years ago Buster - J.C.. was diagnosed with cancer and it was a very long, hard battle, he was tough,fought hard and didn't want to give up and leave Devin and his family and friends but finally the disease over came him and he could not fight anymore and on Friday morning around 2:50 A.M. the Lord said, "come home with me you need not fight anymore." His Mother and Sister were with him. A great man and will missed by so so many. He donated his pony tail to little girls who have lost their hair to Cancer. In lieu of flowers, donations to Children with Cancer would make him happy. Visitation, Friday, August 3, 2012 at Fred Hunters, 718 So. Federal Hwy. Ft. Lauderdale 33316 , 6-7:30 P.M. with a service at 7:30 p.m. Burial at Sea will follow at a later date.

Add or view memories
Memories of Joseph
Janice Eldridge
Jul 31, 2012
My most favorite memory of Buster was at Lisa and his Wedding, all the swordfish tales and fun times over the years. My thoughts and prayers are with you and I hope you find peace. It has been awhile since we were together but you always were a part of my life
Photos & Videos of Joseph
Videos
Loading...
Photos
Loading...
Healing Registry
Services & Events
Visitation

Friday, Aug 3, 2012

6:00 PM - 7:30 PM

Fred Hunter's Downtown Fort Lauderdale Home
718 South Federal Highway
Ft. Lauderdale, Florida



Map & Driving Directions
Service

Friday, Aug 3, 2012

7:30 PM

Fred Hunter's Downtown Fort Lauderdale Home
718 South Federal Highway
Ft. Lauderdale, Florida



Map & Driving Directions
Subscribe to updates
To receive email notifications when a new memory or photo is added to Joseph's online obituary, please enter your information below.
Joseph's Monument
Loading...
Services & Events
Visitation
Fred Hunter's Downtown Fort Lauderdale Home
August 3, 2012, 6:00 PM - 7:30 PM
Service
Fred Hunter's Downtown Fort Lauderdale Home
August 3, 2012, 7:30 PM
+