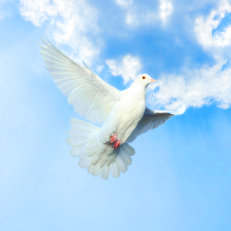 Robert C. Simon
February 2, 1937 -
July 14, 2012
Robert's Obituary
Past District Governor Robert C. Simon passed away Saturday evening July 14, 2012 at the age of 75. Bob served District 6990 as Governor in 2003-2004. He previously served the District as Annual Giving Chair, Assistant Governor, and Chair of the Nominating Committee, as well as numerous other assignments. He started his Rotary career in Hattiesburg, PA. When he moved to South Florida he joined the Rotary Club of Pompano Beach, and later the Rotary Club of Pompano Beach Lighthouse. After moving to John Knox Village, Bob saw the need for Rotary in the area. As a result, he cofounded and was the charter President of the Rotary Club of John Knox Village.

Bob graduated from Lehigh University where he obtained a degree in Mechanical Engineering and also a degree in Electrical Engineering. A little known fact is that Bob pitched in the first Little League World Series. He worked for Philo-Ford for many years a design engineer and sales manager. Upon moving to Pompano Beach, Bob founded two companies, Smart Vision and R.C. Simon & Co. He is predeceased by Marilynn Slyoff Simon, his loving wife of many years.

There will be a Memorial Service for Bob as part of the monthly Remembrance for JKV residents who have passed on Wednesday August 8, 2012 commencing at 3:00 PM at the:

John Knox Village Chappell Auditorium
SW 6th Street and Dixie Highway
Pompano Beach, FL

It is requested that in lieu of flowers, a contribution be made to The Rotary Foundation.
Add or view memories
Photos & Videos of Robert
Videos
Loading...
Photos
Loading...
Healing Registry
Services & Events
No Visitation Info
Service

Wednesday, Aug 8, 2012

3:00 PM

John Knox Village Chappell Auditorium
SW 6th Street and Dixie Highway
Pompano Beach, Florida



Map & Driving Directions
Subscribe to updates
To receive email notifications when a new memory or photo is added to Robert's online obituary, please enter your information below.
Robert's Monument
Loading...
Services & Events
No Visitation Info
Service
John Knox Village Chappell Auditorium
August 8, 2012, 3:00 PM
+