Mirta Rodriguez
December 5, 1938 -
August 5, 2012
Mirta's Obituary
Mirta Rodriquez is survived by her husband, Emundo Rodriquez, her son; Edmundo Rodriquez Jr., her daughters; Patty Gonzalez, and Susie Bess, two sisters and her brother.

In lieu of flowers, the family requests donations in Mirta's name be sent to either;
LEIOMYOSARCOMA DIRECT RESEARCH
WWW.IMSDR.org, PO Box 52697, Tulsa Oklahoma 74152
or to:
HOSPICE BY THE SEA WWW.HOSPICE1.ORG
TO MAKE A GIFT IN MEMORY OF A LOVED ONE
Call (561) 395-5031 or (800) 633-2577, or email donate@hbts.
Add or view memories
Memories of Mirta
Maria Elena Frederick
Aug 22, 2012
Thank you for the memories and traditions. You were the glue that bound and I will miss you always. Tu sobrina preferida, Maria Elena
Paul Blanco
Aug 19, 2012
Mirta was part of my living memory, of a world that will never be the same, not for her of course, nor me, and most of all to the husband, Mundy, son Ed, and daughters Patty and Susie she so unselfishly raised. It is true that we can never go back, but we yearn because there is a void in our life. Mirta leaves a void in mine but it is nothing to the emptiness I know that Mundy, Ed, Patty, and Susie feel.
Mirta was about nine years old and I was 13. My home was at the mouth of the harbor of Sagua de Tanamo where my father and a brother were harbor pilots. Mirta's home was in one of the best neighborhood of Central Tanamo-Cayo Mambi, a company town on the north coast of the easternmost province of Oriente, Cuba. The town, her home, was some seven, miles by water, inside the harbor from my home. All travel was by water, there were no roads between my home, at the mouth of the harbor, and her town.
Almost every Sunday during the summer months her entire family would travel by launch and would dock at our pier. They would unload baskets and coolers with food and drinks which they would set up under the generous shade of a massive mahogany tree in front of our home. Mirta and Lucrecia would invariably wear shirts that resembled newsprint, while Adriano Jr. (Coqui) and I plus some other friends would go swimming, or boating in one of our motorboats. In those days I always felt very inferior to their family and the class they represented. But not them, they treated me as a friend and shared with this guajiro, me, some of the goodies they brought with them. How can I forget!!
Our lives took different paths and when we reconnected, Mirta was my cousin Mundy's beloved wife. I visited almost every summer for the last several years and my affection grew as the years went by. Just two months ago I visited again, but this time, there was no fish fry. I saw her in the hospital and she was as realistic as ever accepting the bad fortune dealt upon her and her dear family. We said good bye, or perhaps "hasta luego."
May the Lord guard her stay in heaven and console and give fortitude and wisdom to her husband Mundy and to the beautiful family she dutifully helped to raise and left behind.

Dolores
Aug 19, 2012

You have been my best friend, mentor, teacher, mom. I love you very much. You are such an angel the doors of heaven were already opened for you before you got there. I love you, miss you but you hear me talkin to you every night still asking for your advice. You are in the best place now. ;)
Ana Berhenke
Aug 14, 2012

Tia has always been a wonderful part of my life. The "Florida Family" as we call them always welcomed us anytime. Tia I will miss you very much. Love Tita
Beba
Aug 9, 2012
Tia Mirta... on behalf of the Lindo family... we absolutely adored you. You had the biggest heart. You will forever remain in our hearts. Much love to Tio, Patty, Mundito, Susi and extended family. Rest in peace. We love you, Raoul, Jessie, Ana, Beba, Wito and our extended family. Besitos y abrazos
Patty Gonzalez
Aug 8, 2012
Mom forever in my heart.I will never forget (mean moms) our private joke! You gave us every thing we needed to be who we have become.You are my light house keep us safe. I will always look out for your number one. Love Patty.
Rafael Almaguer
Aug 7, 2012
Descansa en paz, mi muy querida amiga. Fuimos vecinos por muchos años felices y siempre tenías esa sonrisa contagiosa en los labios. Yo sé que Dios ya te tiene consigo por la Eternidad. ¿Sabes que tu cara es la misma que cuando salí de Cuba? Nos veremos de nuevo cuando Dios lo quiwra....
Flaviana Araoz
Aug 7, 2012
Te recordaremos como fuiste, una alegre sencilla y muy buena mujer.Descansa en Paz
Tota,Flaviana y Mimi
Tania
Aug 7, 2012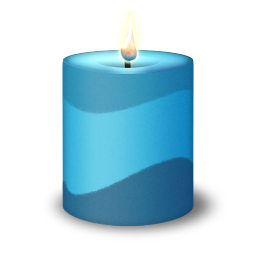 I will miss you dearly! Rest in peace and without pain.
Rose Torre
Aug 7, 2012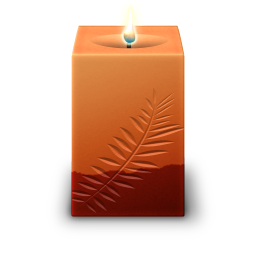 Yrma Queris
Aug 6, 2012
Siempre te recordaremos con mucho amor. Descansa en Paz Yrma y Miriam Alfonso (Cayo Mambi)
Maria Robinsoni
Aug 6, 2012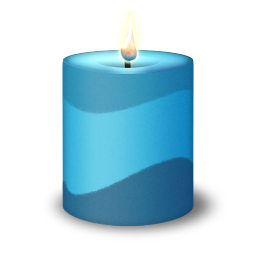 Will always remember and be thankful for our "Cayo Mambi Reunions". I will miss your phone calls, your sense of humor, your apple cake and your sweet smile.
Marin-Acevedo Family
Aug 6, 2012
Mirta helped my son Gabriel Marin while he attended Fox Trail Elementary. She was like a grandmother to him; ver patient and loving. I'm very thankful that we had a chance to spend some time with her last week. We will miss you dearly, and may God bless you and your family. Rest in peace. Love, Cynthia and Gabe
Lily Crosa Garcia
Aug 6, 2012
When I think of you, I "see"a young girl standing in her garden in Cayo Mambi, similing,always smiling. Dearest friend I know you are smiling now. I will miss you and love you till we are all reunited someday in that beautiful city where the streets are paved in gold. Till then , my sweet friend, I will pray for your beloved family. I will hold you in my heart for as long as I live on this earth. You left us a legacy of love and honor that will guide your children and grandchildren's lives and even more so Your legacy is eternal. My heart breaks for you family and I weep sil4ent tears for you my dear sweet friend of all my life....but I cant help smiling also thinking of you sitting with the angels as they serenade you a love story of Jesus who holds you in His everlasting Arms. forever and a day. Lily Crosa Garcia
Photos & Videos of Mirta
Videos
Loading...
Photos
Loading...
Healing Registry
Services & Events
Visitation

No Visitation Scheduled or Private
Service

Tuesday, Aug 7, 2012

3:30 PM

St. Jerome Catholic Church
2533 SW 9th Avenue
Ft. Lauderdale, Florida



Map & Driving Directions
Subscribe to updates
To receive email notifications when a new memory or photo is added to Mirta's online obituary, please enter your information below.
Mirta's Monument
Loading...
Services & Events
Visitation
Service
St. Jerome Catholic Church
August 7, 2012, 3:30 PM
+